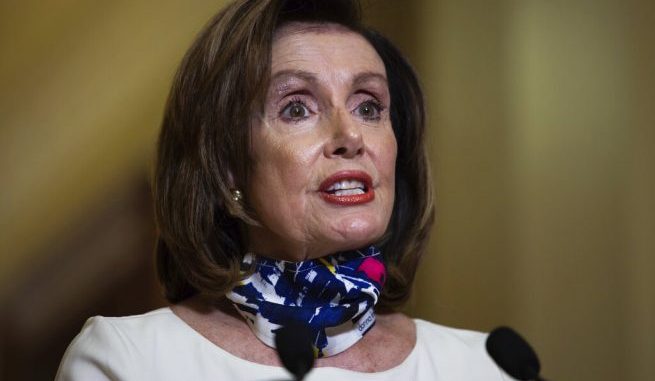 OAN Newsroom
UPDATED 1:00 PM PT — Friday, May 15, 2020
The HEROES Act is set for a House vote on Friday. Lawmakers in the lower chamber are currently debating the legislation.
The $3 trillion bill has received heat for being too partisan, as it largely reflects Democrat priorities and was not a product of bipartisan negotiations.The bill includes $1 trillion in aid for state and local governments, as well as a rule change that would allow lawmakers to vote remotely.
Republicans in both the House and Senate have voiced opposition to the legislation. They claimed the rule change would upend institutional tradition.
"We could be focusing on our efforts on legislation to combat the pandemic, to get people back to work and to restore the economy," said Rep. Tom Cole (R-Okla.). "Instead, we've been handed an 1,800-page and over $3 trillion in Democratic priorities they would be pursuing regardless of the pandemic."
Although Democrats have predicted the bill will pass in the House, many Republicans in the Senate have pronounced it "dead on arrival."
White House Counselor Kellyanne Conway has weighed in on the House's new virus relief package. On Friday, she stated the stimulus bill is mainly geared toward Democrats' pet projects.
According to Conway, a critical issue with the proposal is that it fails to hold China accountable for their role in the spread of the virus.
She has placed blame for the bill's shortcomings squarely on Speaker Nancy Pelosi.
"When I think of Nancy Pelosi, I think of her ridiculous package, 'HEROES.' It really should be called 'zeroes.' She has the word China one time in 1,800 pages. She talks more about cannabis than jobs, manufacturing or trade." – Kellyanne Conway, White House Counselor
The House speaker has called the $3 trillion bill a "starting offer" and emphasized Democrats are willing to negotiate.