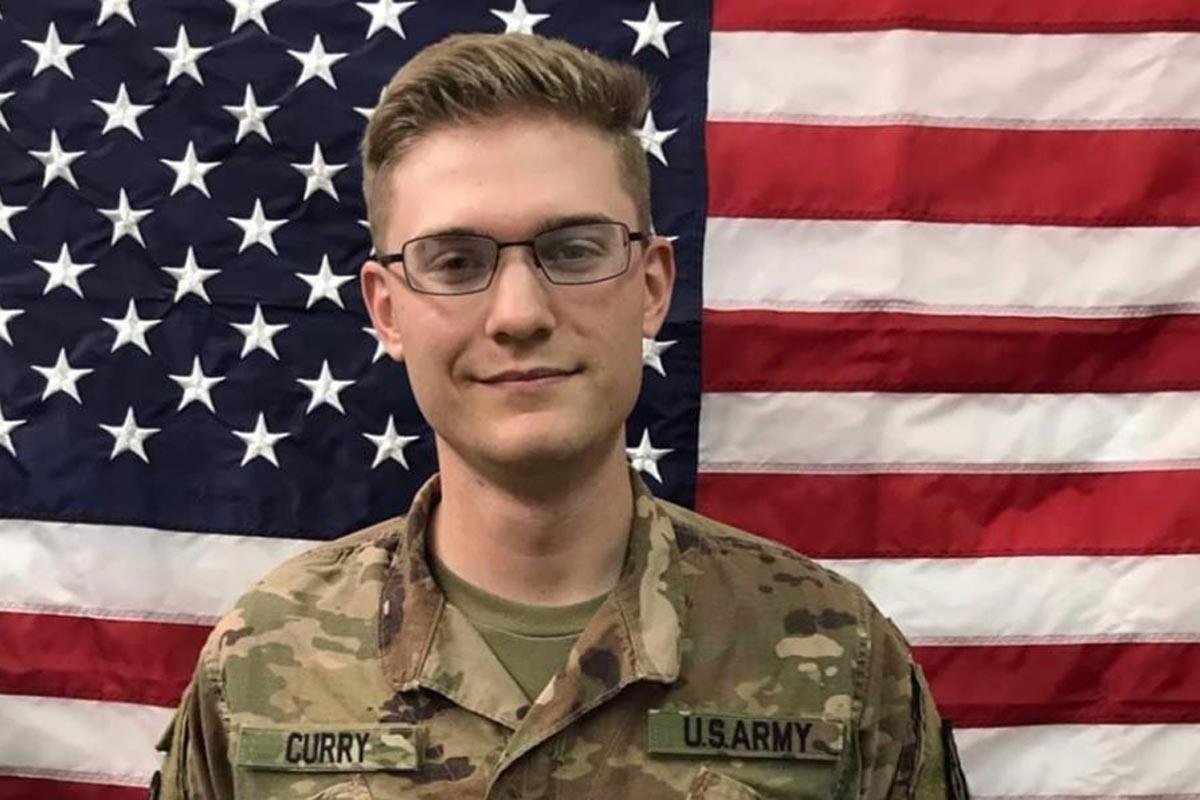 The Pentagon on Tuesday released the identity of a 25th Infantry Division soldier who died this week while serving in Iraq.
Sgt. Christopher Wesley Curry died in a non-combat incident Monday in Erbil, Iraq, while supporting Operation Inherent Resolve, according to a U.S. Army Alaska news release.
Curry, a 23-year-old native of Terre Haute, Indiana, was assigned to the 25th Infantry's 3rd Battalion, 21st Infantry Regiment, 1st Stryker Brigade Combat Team, at Fort Wainwright, Alaska, according to the release.
Related: Service Member Supporting ISIS Fight Dies in Non-Combat Incident
The death remains under investigation, but officials maintain that the novel coronavirus is not suspected.
Curry joined 3rd Battalion's Charlie Company in April 2019, and his technical expertise was an asset to the unit, Lt. Col. Jimmy Howell, 3-21 Infantry commander, said in the release.
"Sgt. Curry's incessant optimism was the hallmark of his personality, and often provided respite for others during times of stress," Howell said. "His honesty, light heartedness, and wit will always be remembered by his brothers in arms. His loss is being felt immensely by Charlie Company, 3-21 Infantry, and the 1/25th SBCT. It is with a heavy heart that we say goodbye to one of our own."
Curry's awards and other accomplishments were not immediately available since Wainwright officials did not have access to his personnel file, U.S. Army Alaska spokesman John Pennell told Military.com.
Another 25th ID soldier died in a non-combat incident in October while serving at Camp Taji, Iraq.
Sgt. Nathaneil Irish, 23 of Billings, Montana, was assigned to the 25th Brigade Support Battalion at Wainwright.
Four U.S. service members have died in 2020 as a result of hostile actions while deployed supporting operations against the Islamic State in Iraq and Syria; three more have died in non-combat incidents.
— Matthew Cox can be reached at matthew.cox@military.com.
Military.com's Hope Hodge Seck contributed to this report.
Read More: Pentagon Identifies Alaska Soldier Killed in Iraq
© Copyright 2020 Military.com. All rights reserved. This material may not be published, broadcast, rewritten or redistributed.