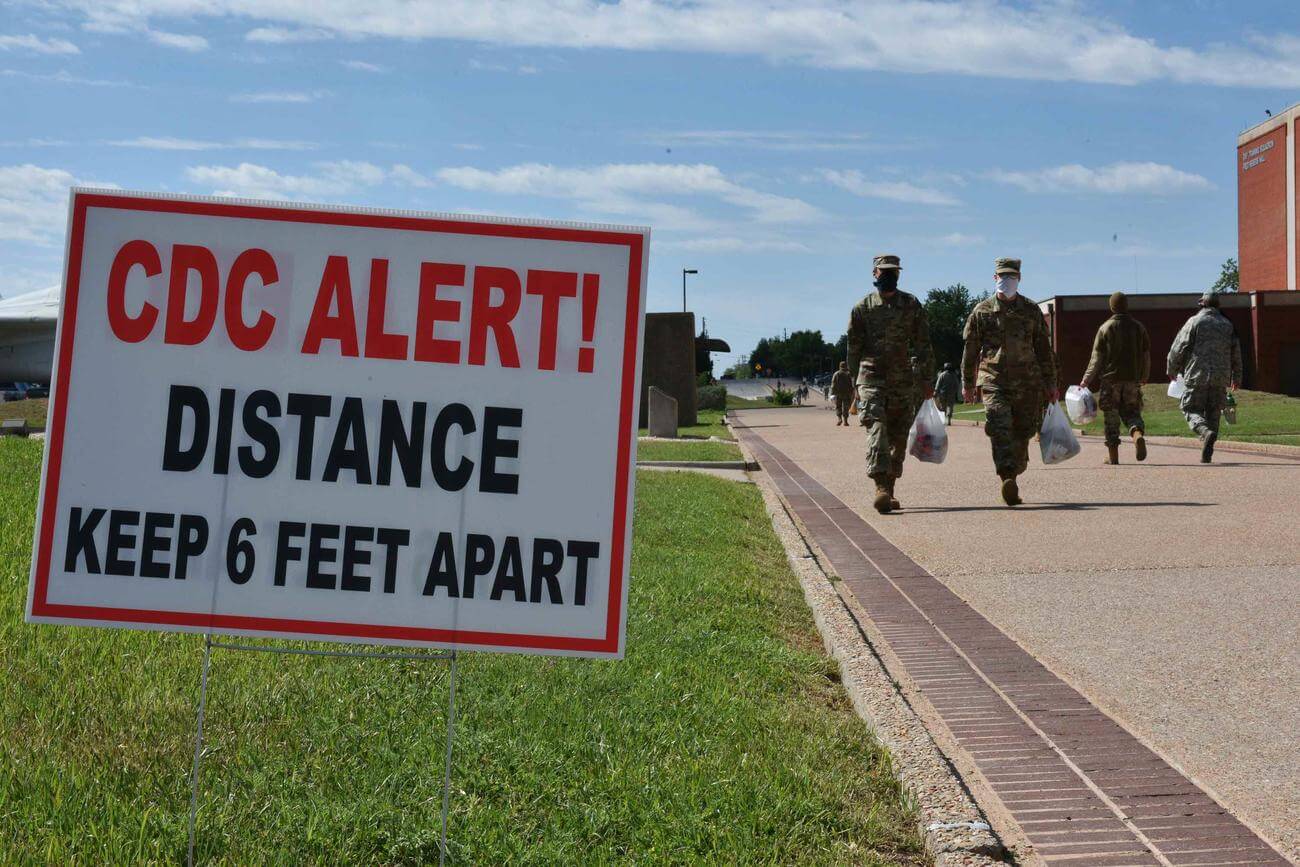 Defense Secretary Mark Esper said Monday that the military is continuing to follow the strict guidelines laid down by Dr. Anthony Fauci to prevent the spread of the novel coronavirus, even as many states relax restrictions as they seek to reopen their economies.
"There will be a new normal that we will have to adapt to for an extended period of time, at least until we have a vaccine that we're confident in," Esper said during a Brookings Institution forum.
He said there are no immediate plans for a significant relaxation of the guidelines on military bases, but the Pentagon building itself might be an exception.
Related: Tricare Limits Some Prescription Refills During Pandemic
"Each service is different, each training situation is different, each training scenario is different," he said.
But overall, the military is "adapting his principles and his guidelines to the force," Esper said of Fauci, director of the National Institute of Allergy and Infectious Diseases at the National Institutes of Health.
Fauci has warned against lifting guidelines on social distancing, face masks and other preventive measures until states can show at least 14 days of sustained declines in new infections.
Individual commanders may have some leeway in following Fauci's guidelines "so that they can maximize training in the safest possible way for their soldiers, sailors, airmen and Marines," Esper said, but the overall intent is to protect the force.
However, an exception could be made for the Pentagon, where most of the workforce has been telecommuting, access has been limited and strict observance of social distancing and face mask policies has been enforced for those reporting to work in the building.
"For the past few weeks, our chief management officer has been developing plans to reopen the Pentagon," Esper said, but he gave no timeline for any changes.
For the rest of the force, the Defense Department is preparing to adapt its policies on readiness, training, recruitment and retention to the long-term effects of COVID-19, he said. "The long-term view is: What do we do over the next 6, 12, 18 months?"
This story will be updated.
— Richard Sisk can be reached at Richard.Sisk@Military.com.
Read more: Pilot Error, Instructor Delay Caused Deadly T-38 Crash at Vance, Report Finds
© Copyright 2020 Military.com. All rights reserved. This material may not be published, broadcast, rewritten or redistributed.