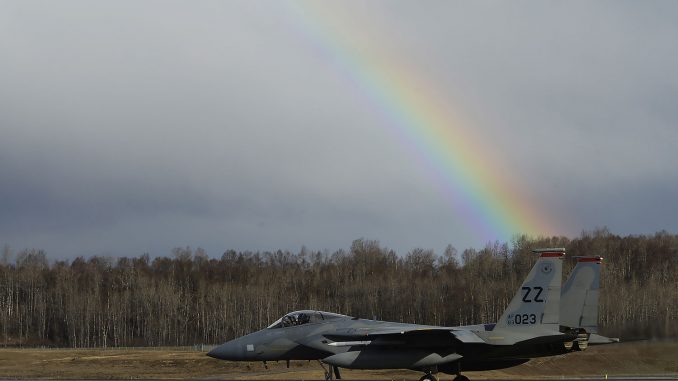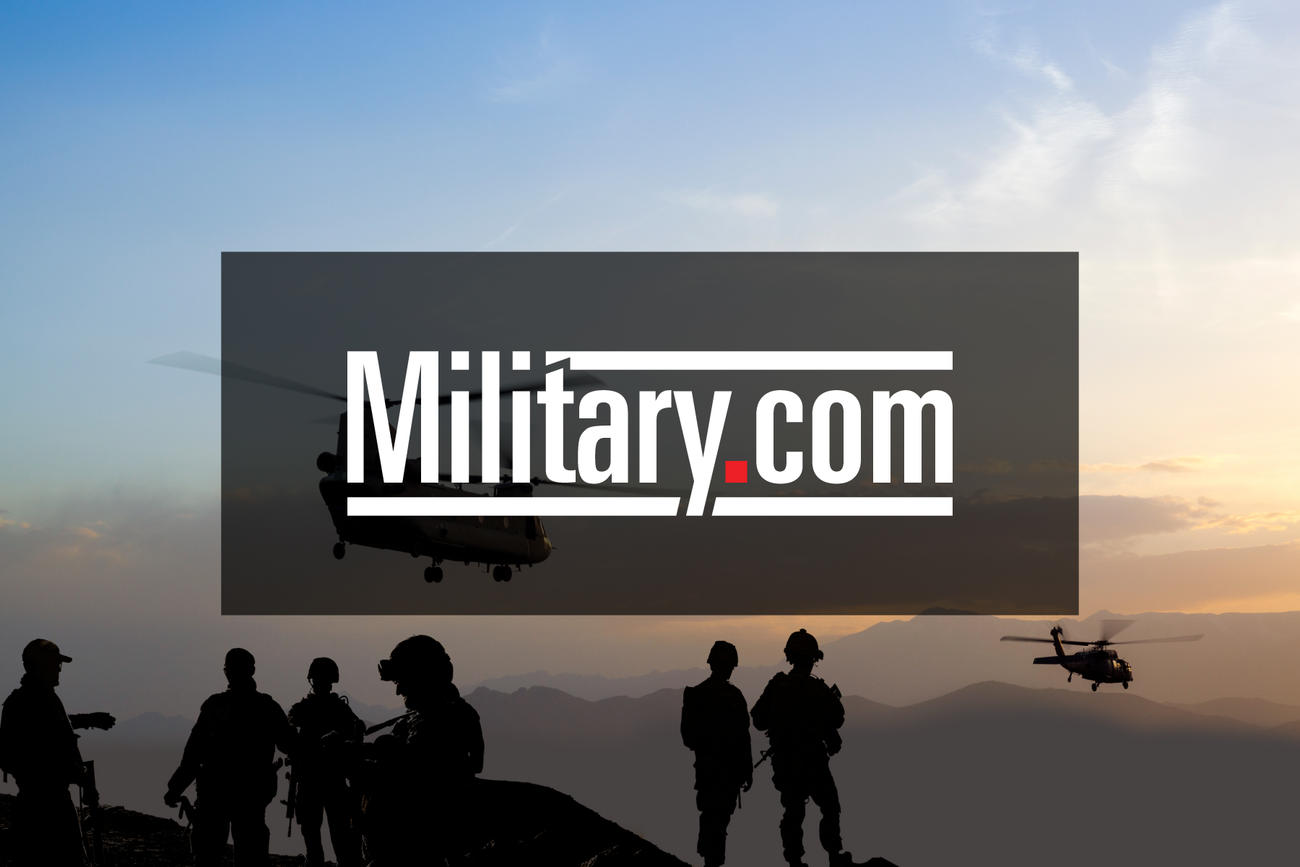 An F-15C Eagle from Oregon Air National Guard's 142nd Fighter Wing had to make an unplanned landing at Joint Base Andrews, Maryland, Saturday afternoon after declaring an in-flight emergency while operating in the area, according to the Air Force.
A base spokesperson said the F-15 was conducting a mission as part of Operation Noble Eagle, North American Aerospace Defense Command's mission to defend the U.S. and Canada that was launched in the aftermath of 9/11.
Two defense officials confirmed to Military.com that "these types of missions are armed," meaning the fighter jet was carrying missiles. The F-15 can carry a combination of AIM-9 Sidewinder missiles as well as AIM-120 Advanced Medium-Range Air-to-Air Missiles.
The mishap occurred around 1:30 p.m. local time, the spokesperson said.
Related: Misplaced Depot Paperwork Led to F-15 Grounding, Officials Say
While touching down, "the aircraft's landing gear malfunctioned and the aircraft came to rest on its fuselage," the spokesperson confirmed in an email. "There were no injuries to the pilot and runway operations have been unaffected by the incident. The incident is under investigation," the spokesperson said.
According to The Drive, first to report the story, photos surfaced over the weekend on Instagram that showed an F-15 had skidded off the runway into the grass, with its radome missing, its wing tips broken, as well as its right auxiliary fuel tank completely crushed.
Two officials separately told CNN the Eagle was in the area acting as overwatch while President Donald Trump attended Camp David to meet with advisers.
NORAD typically contributes F-15s and F-16 Fighting Falcons, and on occasion, F-22 Raptors in support of Noble Eagle.
The Air Force has been on a quest to replace its aging 1980s-era F-15C/D models, with officials in 2017 voicing concerns about the aircraft's longevity and recurring structural issues.
Earlier this year, the Air Force took a first step toward buying at least eight of the new F-15 "fourth-plus" variant, known as the F-15EX. The F-15EXs are meant to replace the C/D models, officials have said.
The news of the planned purchase would mean the Air Force will bring its first fourth-generation fighter program to bear in more than 20 years.
— Oriana Pawlyk can be reached at oriana.pawlyk@military.com. Follow her on Twitter at @Oriana0214.
Read More: Pilot Error, Instructor Delay Caused Deadly T-38 Crash at Vance, Report Finds
© Copyright 2020 Military.com. All rights reserved. This material may not be published, broadcast, rewritten or redistributed.