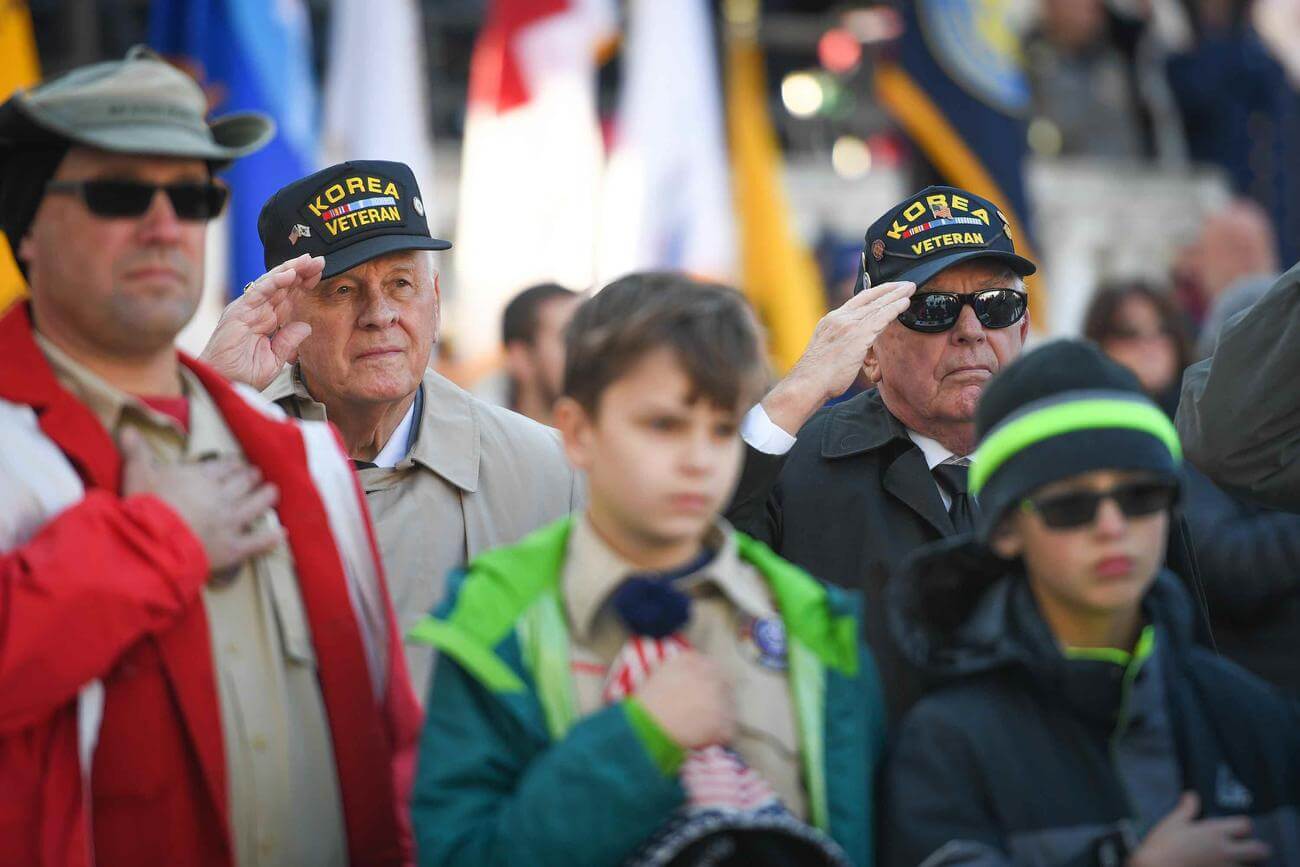 The Internal Revenue Service has set a deadline of May 5 for veterans to register for dependent payouts, after initially saying they would have only two days. But the guidance, along with warnings that veterans who don't complete the form now will have to wait until next year for their stimulus funds, has left some confused and scrambling.
"We have several veterans with no Internet access," one email received by Military.com said. "Are you able to get at least 25 copies of this IRS form mailed to us?"
The email came in response to a how-to article on COVID-19 stimulus checks for those who don't file a tax return, including low-income veterans with dependents who may qualify for additional funding of $500 each.
Related: Some Veterans Need to Fill Out This Form ASAP to Get Their Stimulus Payment
The sender, Pam Brooks, is a resident and veteran at a residential rehabilitation program at a Department of Veterans Affairs medical facility in Bonham, Texas — a "domiciliary" that provides housing and rehabilitation programs for veterans dealing with homelessness, psychological issues and substance-abuse disorders.
A veteran with split time in the U.S. Navy and Army from 1998 to 2010, Brooks said some domiciliary residents don't have devices that connect to Wi-Fi and lack access to printers, so they won't make the IRS deadline to apply for the additional funds.
"We are stressed out. We need some help," Brooks told Military.com.
The Treasury Department announced last month that veterans with dependents must register them with the IRS. The announcement was one of several efforts designed to provide stimulus payments to veterans who don't file taxes because they fall below the income thresholds.
Most veterans who file tax returns have had their stimulus check deposited in their bank accounts, while many low-income vets who don't file taxes but receive VA disability benefits are to get theirs with their monthly payments.
But veterans with dependents who don't pay taxes must complete the IRS' online form to receive the extra funds, since IRS officials don't know which veterans have dependents. The requirement also applies to students who use the GI Bill and individuals receiving supplemental security income from the Social Security Administration.
Lawmakers have wondered why the VA can't just contact the Treasury Department and let it know which veterans on disability also have dependents.
"Veterans who do not file annual tax returns are among the most vulnerable, and many of them are staring down the start of a new month without having received the money that President Trump and Congress provided to help them stay afloat during this crisis," Rep. Phil Roe, R-Tennessee, ranking member of the House Veterans Affairs Committee, said April 24.
Early last week, House Veterans Affairs Committee Chairman Rep. Mark Takano, D-California, sent a letter to Treasury Secretary Steve Mnuchin, VA Secretary Robert Wilkie and IRS Commissioner Charles Rettig, saying the online form solution is "not complete."
Making veterans who can't fill out the online form wait until 2021 for their stimulus checks, when they can file a tax return that includes dependents, is "incompatible with the goals" of the stimulus money, Takano said.
"It is vital that everyone receive the entire amount of their stimulus payment this year for both themselves and their dependents without unnecessary complications or delay," he wrote.
Brooks said that, at the domiciliary at the Sam Rayburn Memorial Veterans Center where she lives, veterans normally have access to computers and printers at the facility's library. But the library has been shuttered during the coronavirus pandemic.
"Many of us really need this money now," she said.
A person who answered the phone at the facility said that Brooks' assessment of the situation is incorrect. And Jeffrey Clapper, a spokesman for the VA North Texas Health Care System, said its facilities all have decent Wi-Fi.
"Each veteran with a personal device capable of internet connectivity has access, thanks to WIFI at all of our campuses in North Texas," Clapper said in an email. "We are proud of our campus-wide WIFI."
Those who don't have devices can see their case manager, who can help with accessing the web or printing forms, he added. The onsite library is "open to patients who request it through their assigned social worker (which every patient has) on an appointment basis."
Takano said the online form requirement puts the most vulnerable veteran families at risk.
Nearly 7% of U.S. veterans live below the poverty level, and more than two million veteran households lack fixed or mobile broadband connections at home, according to a Federal Communications Commission study released last year.
Veterans also are less likely to have a smartphone than non-veterans (62% versus 72% as of June 2018) that they could utilize at a public hot spot to connect to the internet, according to the study.
Veterans with dependents who have not yet received their initial $1,200 stimulus check can register them through the IRS portal. When they will receive their stimulus is unclear.
The IRS has distributed stimulus to 90 million Americans, paying $157.96 billion to date. It began issuing paper checks last week, expecting to mail five million checks per week for up to 20 weeks.
— Patricia Kime can be reached at Patricia.Kime@Monster.com. Follow her on Twitter @patriciakime.
Read more: Army Probe Calls for New Procedures After Deadly Ranger Parachute Accident
© Copyright 2020 Military.com. All rights reserved. This material may not be published, broadcast, rewritten or redistributed.