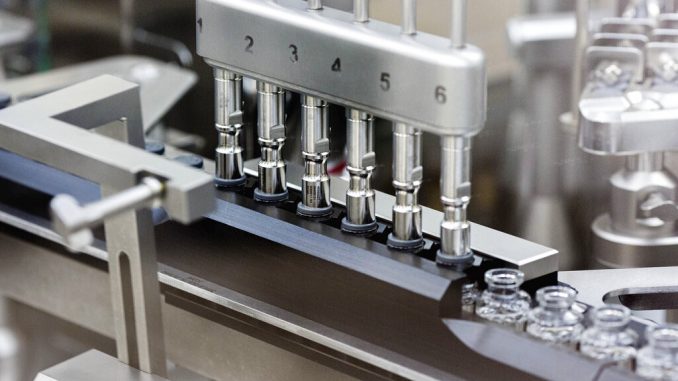 OAN Newsroom
UPDATED 1:27 PM PT — Sunday, May 3, 2020
According to the head of Gilead Sciences, doses of Remdesivir will be delivered in the days to come. On Sunday, CEO Daniel O'Day announced the drug should be delivered to coronavirus patients by the early part of next week.
He also said his company will be working with the government to determine which cities are the most vulnerable and where the patients need the medicine the most. The treatment has been shown to cut virus recovery time up to four days.
"I think I speak on behalf of all of us at Gilead that we are grateful and really humbled that everything has moved so quickly," stated O'Day. "You know, it's only been three months since the first case was diagnosed in the United States, to the emergency use authorization use that was provided this past Friday."
This came after a report by Stanford Medicine revealed the results of two clinical trials of the medicine, which showed its effectiveness against coronavirus.
Meanwhile, former FDA Commissioner Scott Gottlieb has reaffirmed the U.S. may create several potential cures and vaccines for COVID-19 in the coming few months. During a recent interview, he noted economic shutdowns are not working well to contain the spread of the virus.
He added up to 100,000 people could die of the illness by June. The former commissioner also stressed the FDA must streamline the trials and approvals of potential cures.
"I know companies are working on protocols, designing trials, to engage in that kind of deployment of vaccines. What we need right now is more than one manufacturer to be successful. We need multiple manufacturers, U.S. based manufacturers, to have vaccines ready to deploy in time for the fall." – Scott Gottlieb, former Commissioner of the Food and Drug Administration
According to Gottlieb, President Trump's plan to deploy 300 million doses of a vaccine by January is feasible and well within reach.
"There's also the antibody drugs that we talked about that could be available by the fall," he said. "Vaccines may be available by the fall in doses sufficient to ring fence infections in cities."
MORE NEWS: Report: FDA To Authorize Remdesivir For Emergency Use