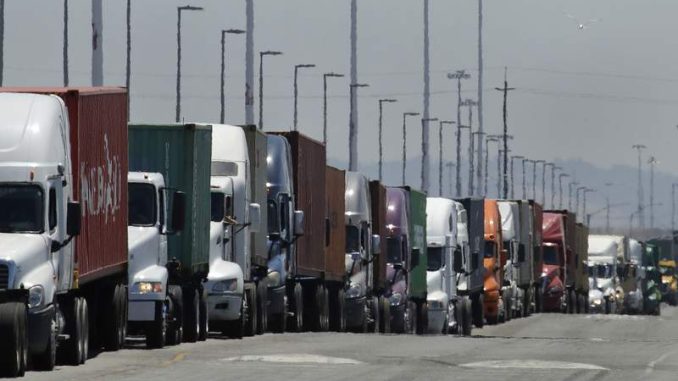 OAN Newsroom
UPDATED 7:31 AM PT – Tuesday, October 19, 2021
New reports revealed a supply glut in the Port of Los Angeles is a direct result of regulatory crackdown on the trucking industry by California's ruling Democrats.
According to Forbes, a shortage of truckers and trucks in California is contributing to supply chain disruptions. Truckers say a new California law mandates that all trucks must be made in 2011 or newer, eroding competitiveness of independent truckers.
California also plans to retire all diesel trucks by 2035, which makes trucking companies reluctant to invest in their fleets. Another law, AB5, effectively outlaws truck owners operators to preserve union monopoly on land deliveries.
"I started this business with one truck as an owner-operator," said Greg Dubuque, President of the California Trucking Association. "I learned the industry and grew it from there. What we're trying to state is that we actually incubate our own competition in this industry and that comes through success."
Truckers say excessive regulation and monopolization of the trucking business by California Democrats is driving-up delivery costs and it pushes truckers out of the Golden State.
"I've got four really, really good younger guys that there goal is to one day own their own truck, and become an owner-operator and grow from there," Dubuque continued. "If this goes in place, what direction are they gonna go?"