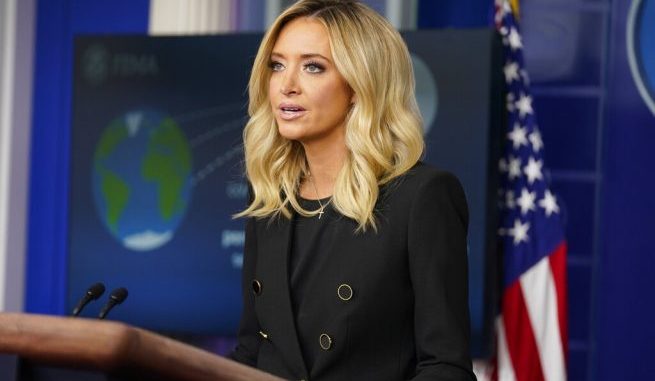 OAN Newsroom
UPDATED 10:15 AM PT — Sunday, May 3, 2020
President Trump has directed $12 billion to hospitals across the nation that are currently treating the most coronavirus patients. White House Press Secretary Kayleigh McEnany announced the plan on Saturday, saying the money will be distributed among certain medical centers based on how many patients they've cared for with COVID-19.
According to the secretary, only 395 hospitals have been dealing with more than 70 percent of virus hospitalizations.
"These hospitals have collectively cared for over 70 percent of the 184,000 Americans that required hospital inpatient care," stated McEnany. "$10 billion of the $12 billion will go towards hospitals treating 100 or more COVID-19 admissions."
At President @realDonaldTrump's direction, @HHSGov will distribute $12B in Provider Relief Fund payments to 395 hospitals hardest-hit by the coronavirus.

$2B of that will be allocated in porportion to the amount of care provided to low-income & uninsured Americans. pic.twitter.com/XvrYIhwWa8

— Kayleigh McEnany (@PressSec) May 2, 2020
She went on to say $2 billion will also be divided among hospitals, according to how many low-income and uninsured patients they treated.
The Department of Health and Human Services is currently processing those payments and promised to distribute the funds "as quickly as possible."
WATCH: America's Small Businesses Finding Much Needed Relief In Paycheck Protection Program