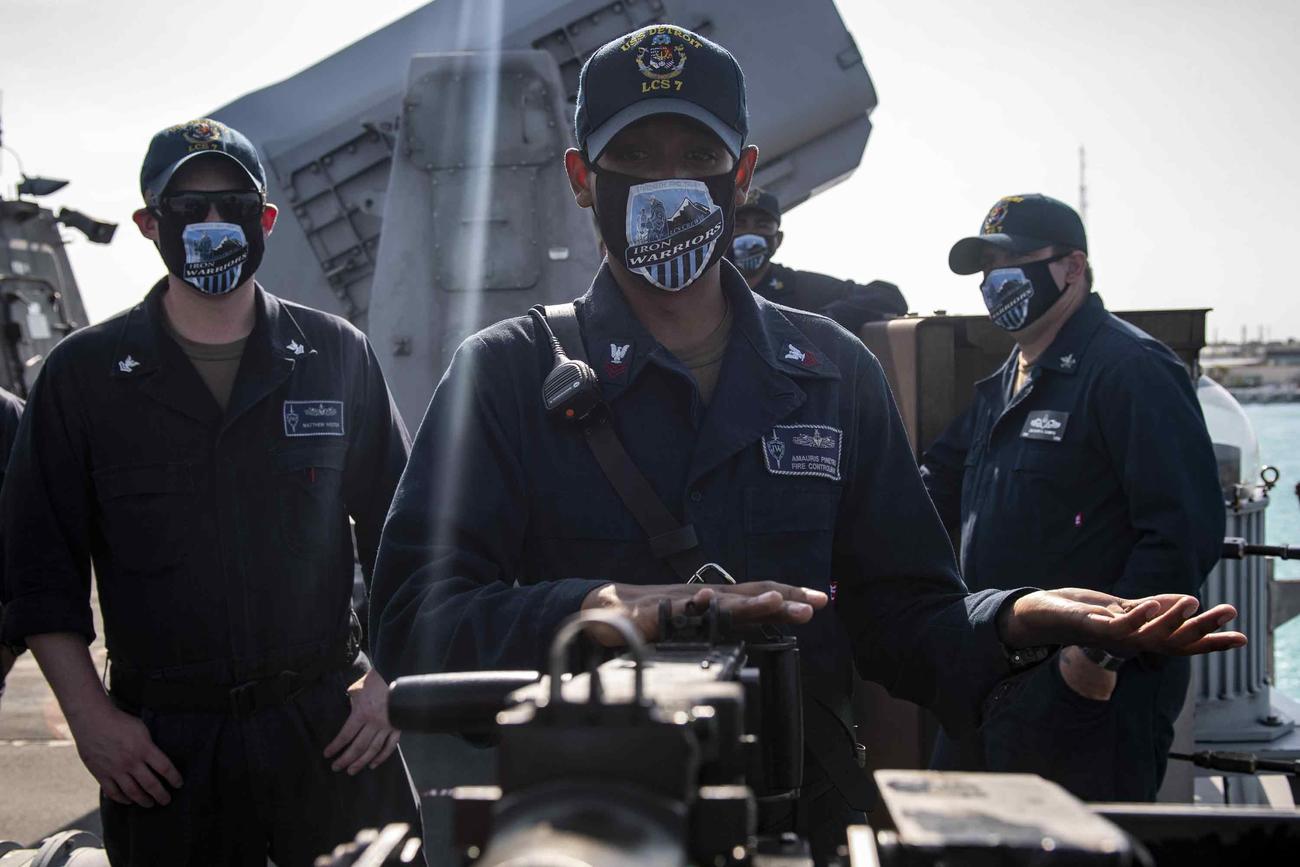 The Navy is throwing extra money at some sailors willing to extend their time at sea or head back earlier than planned — all while the service struggles to control coronavirus outbreaks on ships.
The Navy announced this month that it's expanding its Sea Duty Incentive Pay program, giving sailors in nearly two dozen ratings the chance to pocket hundreds more dollars per day. The special pay is meant to encourage sailors to voluntarily fill gapped billets by remaining at sea past their scheduled tour or cutting short their shore duty.
"The move was done to ensure the Navy continues to fill operational requirements for sea-going commands, particularly in this challenging time brought on by the COVID-19 pandemic," a Navy news release announcing the latest incentives states.
Related: Thousands More Sailors May Get Re-Up Cash as Navy Expands 2020 Bonuses
Ships are proving to be tough places to live during a global pandemic, though. Tight living conditions are unsurprisingly giving the highly contagious novel coronavirus the chance to spread among some crews.
The destroyer Kidd is the latest deployed warship to see COVID-19, the illness caused by the coronavirus, spreading among its crew. As of Monday, there were 47 cases among the crew, leading to the medical evacuation of two sailors. The ship, which was operating in the Caribbean Sea, is now headed back to port.
There are nearly 1,000 COVID-19 cases on the aircraft carrier Theodore Roosevelt. That ship has been nearly evacuated as it remains sidelined in Guam. Several of those sailors have been hospitalized and one died as a result of the disease.
The monthly rate for Sea Duty Incentive Pay depends on rating and pay grade, but can pay up to $1,000 monthly. Some of the latest to be offered incentives include chief petty officers serving as aircrew survival equipmentmen or hull technicians and petty officers third class serving in cryptologic technician ratings.
The latest changes offer sailors in certain ranks and jobs between $400 and $700 extra per month. The full list can be viewed here.
Sailors receive their Sea Duty Incentive Pay in a lump sum. Those extending their sea duty must agree to at least another year past their scheduled tour.
— Gina Harkins can be reached at gina.harkins@military.com. Follow her on Twitter @ginaaharkins.
Read more: Navy Cancels Advancement Exams for 20,000 Sailors
© Copyright 2020 Military.com. All rights reserved. This material may not be published, broadcast, rewritten or redistributed.