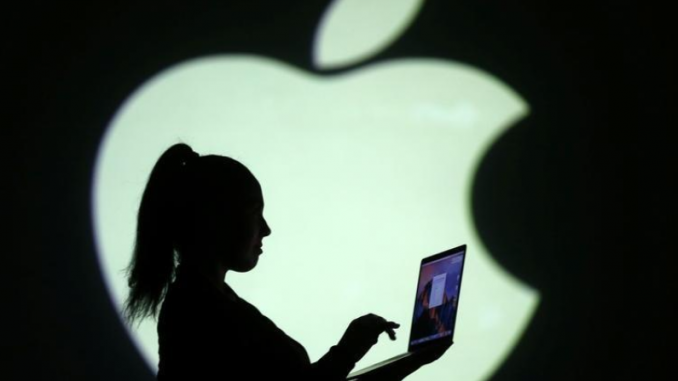 SAN FRANCISCO (Reuters) – Apple Inc lavished cash on its shareholders like no company in history in the first three months of the year and it intends to keep doing so, making the iPhone maker's investors the clearest winners yet from last year's sweeping U.S. corporate tax cuts.
Widget not in any sidebars
With a mountain of overseas cash suddenly freed up by the tax overhaul, Apple bought back $23.5 billion of its own stock in the March quarter, a record amount for any U.S. company, according to S&P Dow Jones Indices, and it added $100 billion to its target for future repurchases.
It also doled out another $3.2 billion in dividends and will boost them by 16 percent going forward.
The amount Apple spent buying its shares in those three months exceeded the stock market value of most companies in the S&P 500 index, including household names like Kroger Co, Best Buy Co Inc and Hershey Co.
The decision to turn over record amounts of cash to shareholders was a direct results of the Tax Cuts and Jobs Act passed by Republican lawmakers in December.
It also coincided with a bout of volatility on Wall Street in recent months that has many investors worried that a nine-year bull market may be ending. Apple's beefed up plans to return cash to shareholders through dividends and buybacks will provide additional support for its stock price.
The biggest overhaul of the U.S. tax code in over 30 years, the new law slashes the corporate income tax rate to 21 percent from 35 percent, and charges multinationals a one-time tax on profits held overseas. As a result, analysts had expected Apple to repatriate most of its $252 billion in cash abroad.
In its quarterly report on Tuesday, Apple said it would earmark $100 billion for a new share repurchase program, succeeding a $210 billion buyback program that started in 2012 and will wrap up this quarter – roughly nine months ahead of schedule.
Given the size of the expanded program, Apple has not placed a termination date on it.
"We are not giving an end date to the program this time because the amount is very, very large," Apple Chief Financial Officer Luca Maestri told analysts on a conference call. "But we also want to do it efficiently. We want to make sure that we buy back the stock at the right time."
Roughly $400 billion worth of Apple stock changed hands in that March quarter, and the company's gross purchases would account for between 5 percent and 6 percent of that.
Apple's program dwarfs others even as stock repurchase efforts kick into high gear. By comparison, U.S. companies in April announced a combined total of $50.4 billion in new buyback plans, up from $38.1 billion worth of planned buybacks announced in April 2017, according to TrimTabs Investment Research.
The first quarter of 2018 was the biggest quarter on record for buyback announcements, with $242.1 billion worth of buybacks announced by U.S. companies, according to TrimTabs.
Apple said its dividend increase would be reflected in a cash dividend of 73 cents per share payable on May 17. Its current payout is 63 cents a share.
Other companies announcing plans to return cash to shareholders include Facebook Inc, which announced a $9 billion buyback program when it reported earnings last week, and AbbVie Inc, which plans a tender offer starting as early as May 1 to buy up to $7.5 billion of its stock. Broadcom Inc unveiled a $12 billion buyback program on April 13.