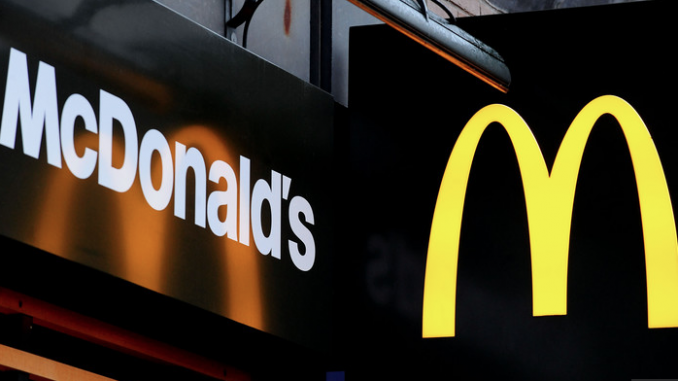 McDonald's announced Wednesday it would triple the amount of funding allocated to its employee tuition-assistance program due to the GOP tax reform bill signed into law last year.
The fast-food corporation said in its statement announcing the change that it would invest an extra $150 million into its "Archways to Opportunity" tuition assistance program and allow employees who work at least 15 hours a week to be eligible for tuition assistance after three, instead of nine, months.
The company announced that the additional investment was "accelerated by changes in the U.S. tax law" and is expected to provide higher education benefits to 400,000 employees.
"By offering restaurant employees more opportunities to further their education and pursue their career aspirations, we are helping them find their full potential, whether that's at McDonald's or elsewhere," McDonald's CEO and President Steve Easterbrook said in the statement.

Widget not in any sidebars

Crew members would be eligible for up to $2,500 per year in tuition assistance, and managers would be eligible to receive up to $3,000 per year.
McDonald's is not the first fast food chain to announce "tax reform" bonuses for its employees. Chipotle announced in February that it would give employees bonuses of up to $1,000 and would offer hourly managers additional benefits, such as life insurance and short-term disability insurance coverage.
Starting in January, after President Trump signed a law that would provide tax cuts for both workers and corporations, hundreds of companies announced they would give their employees "tax reform" bonuses.