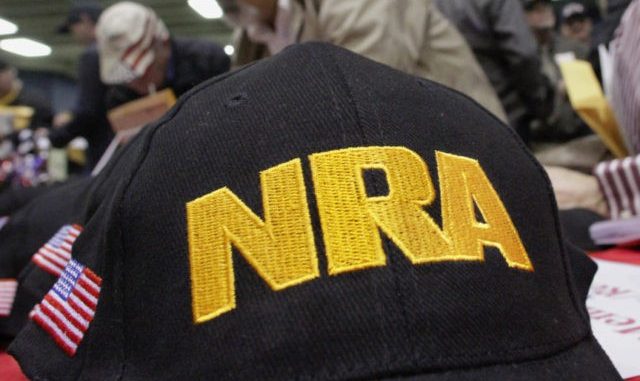 The NRA is reacting to the backlash against Yeti Coolers by suggesting pro-gun Americans consider covering the Yeti name with an NRA sticker rather than blowing the coolers to smithereens.
On April 21 Breitbart News reported the NRA-ILA statement that Yeti Coolers had severed ties with the NRA Foundation. Outdoorsman, hunters, and NRA members reacted by launching a #BoycottYeti movement on Twitter and then transitioned to posting videos of themselves blowing up their Yetis, shooting holes in them, or otherwise destroying them.
Widget not in any sidebars
The NRA is now suggesting that Yeti owners not destroy their "$500" cooler to send a message. Rather, they suggest you cover the Yeti name with an "I Stand with the NRA Foundation" sticker to make the point.
To facilitate this, the NRA plans to have 100,000 "I Stand with the NRA Foundation" stickers at the Annual Meetings in Dallas, Texas, this weekend.
Former NRA president Marion Hammer said, "Don't blow up your Yeti cooler. Don't shoot your Yeti cooler full of holes. Don't chain your Yeti cooler to the back of your pick-up truck and drag it down the highway. Put a big 'I stand with the NRA Foundation' sticker on your Yeti cooler and keep using it. They cost too much money to destroy to make a statement. Let a sticker make your statement."