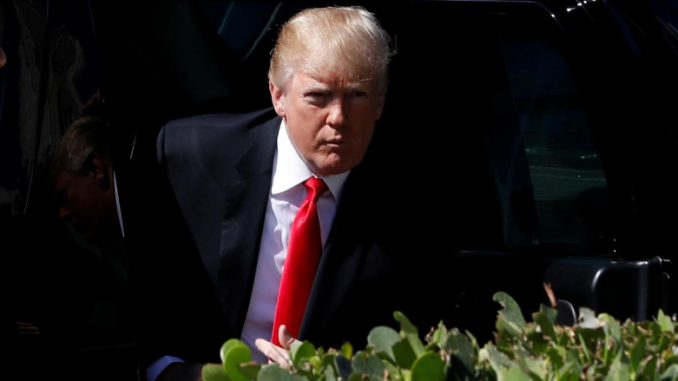 WASHINGTON (Reuters) – President Donald Trump said on Tuesday U.S. foreign aid to Honduras and other countries was at risk unless they stop a so-called caravan of more than 1,200 Central American migrants headed to the U.S. border with Mexico.
Trump's latest salvo against the migrants' journey comes as the president has stepped up his immigration rhetoric in recent days and his administration has moved to further crack down on people who are in the United States illegally.
[embedyt] https://www.youtube.com/watch?v=717RptQa0iI[/embedyt]
The migrants' 2,000-mile (3,200-km) journey from the Mexico-Guatemalan border is expected to end at the U.S. border. Mexico's government has said such caravans of mostly Central Americans, including many escaping violence in Honduras, have occurred since 2010.
Trump has already blasted Mexico and threatened to upend the North American Free Trade Agreement (NAFTA) over the caravan, and on Tuesday also raised the prospect of withholding U.S. assistance. The current trip has also put pressure on Mexican authorities ahead of the July 1 presidential election there.
 
Widget not in any sidebars

"The big Caravan of People from Honduras, now coming across Mexico and heading to our 'Weak Laws' Border, had better be stopped before it gets there. Cash cow NAFTA is in play, as is foreign aid to Honduras and the countries that allow this to happen. Congress MUST ACT NOW!" Trump wrote in an early morning post on Twitter.
On Monday, the Republican president railed against Democrats over immigration and again pressed U.S. lawmakers to pass legislation to build his long-promised border wall between the United States and Mexico.
Despite months of efforts, no immigration deal has emerged in the Republican-led Congress, where lawmakers are not expected to pass much major legislation ahead of November's midterm congressional elections.