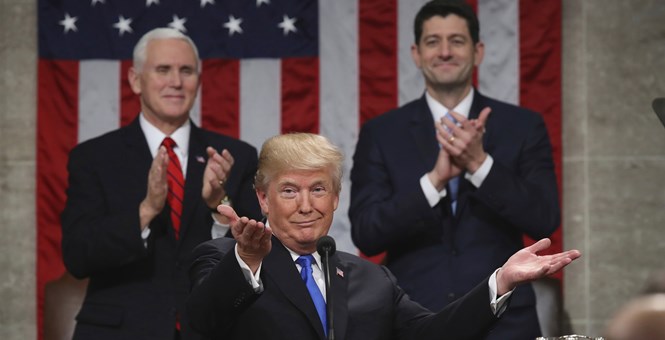 In what comes across as a rather reluctant fact-check given the piece's unassertive title, The New York Times looked into the claim it partly promoted that the Trump administration "lost" nearly 1,500 immigrant children that pundits and activists were suggesting had been "ripped from the arms of their parents" by the government. After a closer look at the facts, the Times concluded that these were yet more misleading claims aimed at the administration's handling of immigration.
"Did the Trump administration separate nearly 1,500 immigrant children from their parents at the border, and then lose track of them?" the Times asks. "No. The government did realize last year that it lost track of 1,475 migrant children it had placed with sponsors in the United States, according to testimony before a Senate subcommittee last month. But those children had arrived alone at the Southwest border — without their parents."
Widget not in any sidebars
The nearly 1,500 children in question came into the country "without their parents," thus could not have been "ripped" from their parents arms. Nor could they be described as "lost," as had been initially claimed.
Last year, the Department of Health and Human Services reached out to the sponsors of the 7,635 children they had helped place in homes to check on their status. They learned that 6,075 of the children were still with their sponsors. "Twenty-eight had run away, five had been removed from the United States and 52 had relocated to live with a non-sponsor," the Times reports. "The rest were unaccounted for, giving rise to the 1,475 number."
But that doesn't mean they are "lost," the Times underscores: "It is possible that some of the adult sponsors simply chose not to respond to the agency."
In other words, the key assertions that made this a bombshell story were yet more claims aimed at condemning the Trump administration that were made and spread without all the facts or context.
Related: SHAPIRO: Leftists Tweet Out Pictures Of Suffering Illegal Immigrant Children To Target Trump. There's Only One Problem.