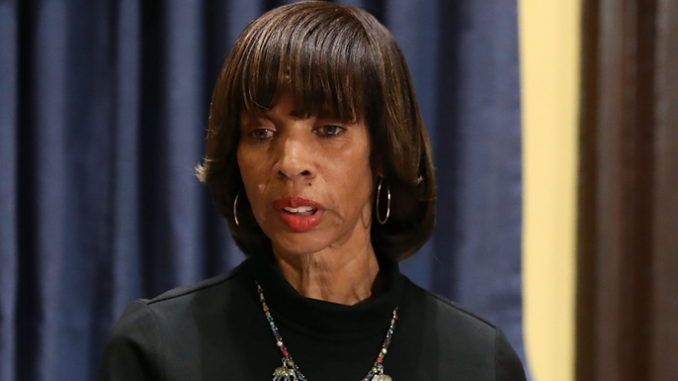 BALTIMORE (AP) —
The Baltimore spending panel has approved spending $200,000 to

pay

for attorneys that will represent immigrants facing deportation.
Mayor Catherine Pugh tells The Baltimore Sun that the move is meant to show the city supports its residents. The mayor compares public defenders provided to people who cannot afford attorneys in criminal cases to the new representation, funded in part by city taxpayers and in part by New York nonprofit Vera Institute of Justice.
City Council President Bernard C. "Jack" Young says the funding could reduce government costs by keeping families together, preventing abandoned children from entering state care.
The funding approved Wednesday is expected to help 40 immigrants with lawyers provided by the Capital Area Immigrants' Rights Coalition.
District Can't Heat Schools, Buses Students to Anti-Gun Rally With Free T-Shirts/Lunches