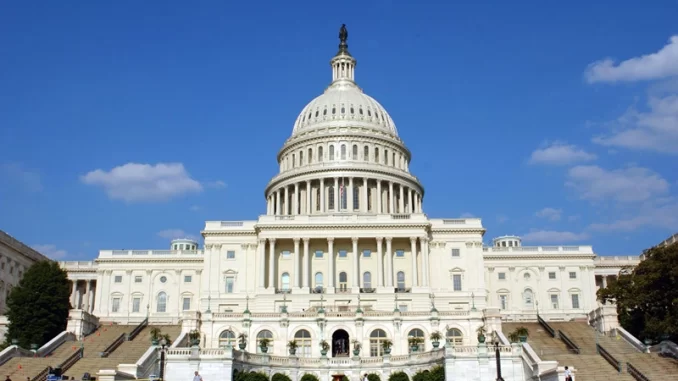 OAN Roy Francis
9:45 AM PT – Wednesday, March 1, 2023
A letter, signed by 16 members of Congress, was sent to President Joe Biden urging him to provide Ukraine with the F-16s that they have requested.
The letter sent on Tuesday, which was signed by both Democrats and Republicans, thanked the president for all the support that his administration has provided to Ukraine so far.
"We appreciate your administration's work in support of Ukraine and its fight for freedom in response to Russia's continuing invasion," the letter read. "Consistent, bipartisan support for the people of Ukraine by the White House and Congress has been crucial for sustaining the U.S. leadership necessary to ensure Ukraine's continued sovereignty, the security and stability of our allies and interests in Europe."
The letter went on to request the Biden Administration send Ukraine the F-16s that they have requested so that they can have air superiority.
"We write to respectfully request that your Administration provide Ukraine with increased air superiority capability, including the F-16 Fight Falcon aircraft requested by Kyiv," the congressmembers wrote.
According to the Committee for a Responsible Federal Budget, the United States has already sent Ukraine more than $113 billion.
The money has been divided into humanitarian, financial aid, but the biggest was military aid to the country. The U.S. has already sent Ukraine advanced air defense systems, armored fighting vehicles, and most recently the M1 Abrams tanks worth over $400 million.
The letter had received some bipartisan support and was signed by Representatives Jared Golden (D-Me.), Jason Crow (D-Colo.), Mike Gallagher (R-Wi.), Tony Gonzalez (R-Texas), Chrissy Houlahan (D-Pa.), Jim Costa (D-Calif.), Jimmy Panetta (D-Calif.), Susan wild(D-Pa.),Bradley Schneider(D-Il.),Elissa Slotkin(D-Mi.), August Pfluger(R-Texas), Don Bacon (R-Ne.), Marcy Kaptur(D-Ohio), Abigail Spanberger (D-Va.), Lloyd Doggett (D-Texas), and Rob Wittman (R-Va.).
So far, the Biden administration has stated that they will not be sending the F-16 fighter aircrafts to Ukraine. However, Biden has stated multiple times that he, along with NATO, will continue to support the country in its fight against Russia.