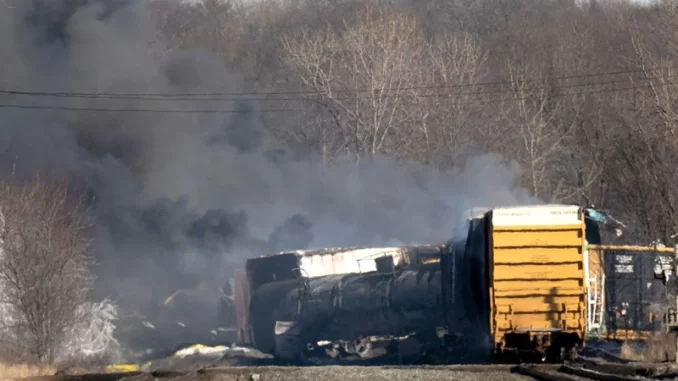 OAN Roy Francis
8:46 AM PT – Saturday, February 18, 2023
The Federal Emergency Management Agency (FEMA) will deploy an assistance team to Ohio more than two weeks after the train derailment disaster.
Previously the Biden administration had stated that the disaster in East Palestine did not qualify for FEMA assistance. An official with the administration had told Fox News that "FEMA is on the frontlines when there is a hurricane or tornado. This situation is different."
The administration had come under heavy criticism from residents and supporters across the country for not approving FEMA assistance to the area.
On Friday, Ohio Governor Mike DeWine (R-Ohio) and FEMA Regional Administrator Thomas Sivak released a statement saying that the FEMA and Ohio have been in "constant contact."
"U.S. EPA and Ohio EPA have been working together since day one," the statement read. "Tomorrow, FEMA will supplement federal efforts by deploying a Senior Response Official along with a Regional Incident Management Assistance Team (IMAT) to support ongoing operations, including incident coordination and ongoing assessments of potential long term recovery needs."
In a press conference on Friday, the Ohio governor also said that he would be setting up a medical clinic on site as well which will host officials from the Department of Health and Human Services.
He went on to claim that the town is safe, but acknowledged the worries that residents of the area have and that he will try to provide them with answers.
"We know that the science says that East Palestine is safe, but we also know that residents are very worried," DeWine said. "Residents deserve answers."
Air quality is continually being tested by air monitors that are moved throughout the town. State officials also said that 500 homes have also been tested, with no "detections of volatile organic compounds associated with the train derailment."
This new decision by FEMA comes after news broke that former President Donald Trump will be visiting the area to meet with resident and local officials.