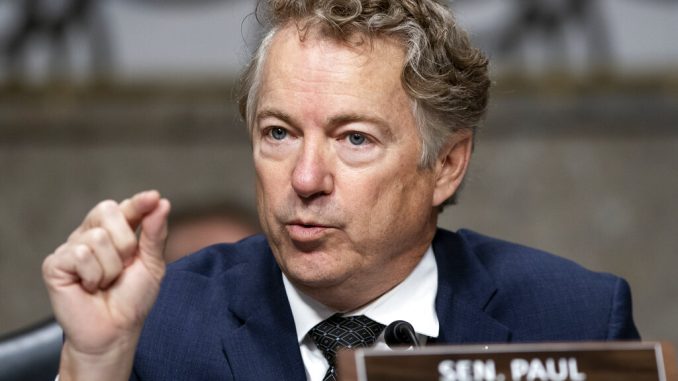 OAN Geraldyn Berry
5:45 PM PT – Tuesday, February 14, 2023
New York Senator Rand Paul is spearheading the effort to hold publicly funded medical facilities accountable for withholding lifesaving care, including as organ transplants, from people who are not immunized.
On Tuesday, Paul (R-Ky.) presented legislation that would prevent government funds from going to hospitals that have turned away patients because of their COVID-19 vaccination status. Additionally, it would safeguard patients' freedom to choose their own healthcare without suffering consequences.
"No American should be denied access to critical care based on a personal medical decision, yet tragically, many hospitals and other medical facilities continue to discriminate against those unvaccinated for COVID-19," Paul said. "The COVID-19 Vaccination Non-Discrimination Act will protect the rights of vulnerable patients to make their own health care choices and ensure that federal taxpayer dollars do not support facilities that turn away patients based on their COVID-19 vaccination status." 
The American Medical Association (AMA) had advised physicians to continue treating patients regardless of their level of COVID-19 immunization, according to Paul's office. There have been cases around the country, though, that shows health care providers who are getting taxpayer funding acting in the other way.
There was an incident in which a girl from North Carolina had been turned away by Duke University Hospital for a kidney transplant because of her vaccination status. The patient contended that since she previously had the virus, she was immune by default.
Officials from Duke Health stated that while they would refrain from commenting on specific patient cases, they would like to express their sympathy to all families dealing with a serious illness in a loved one. Officials also said that the health system is "committed to making organ transplant accessible to as many eligible patients as possible."