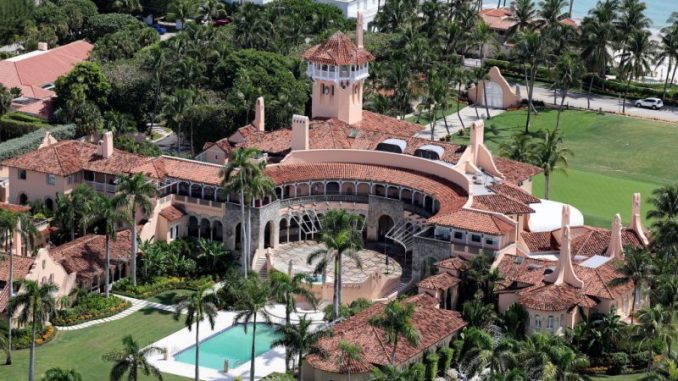 OAN Deven Berryhill
UPDATED 5:30 PM PT – Tuesday, February 14, 2023
45th President Donald J. Trump announced on Truth Social that nothing significant was found by the FBI during the August Mar-a-Lago raid.
During last year's raid, the FBI stated that they discovered classified documents at the former president's Mar-a-Lago compound. Donald Trump has denied those claims. On Truth Social, he let his followers know that the so called classified documents that were discovered were just "empty folders." He also shared his feelings about President Biden and the "mother load" of documents discovered in his Delaware home.
"Many of the so-called "documents" that the "Gestapo" took in the Raid of Mar-a-Lago, unlike the "No Raids of Biden," were merely inexpensive and very common folders with words such as "Presidential Reading," "Confidential," "Classified," or other words stamped on the front cover," said Trump. "There was nothing inside of the folders because, during meetings where information was passed out, say at the Oval Office, when finished the papers inside were taken back, but the empty folders were left behind," said Trump.
"I would put them in a pile and keep them as momentous," Trump said.