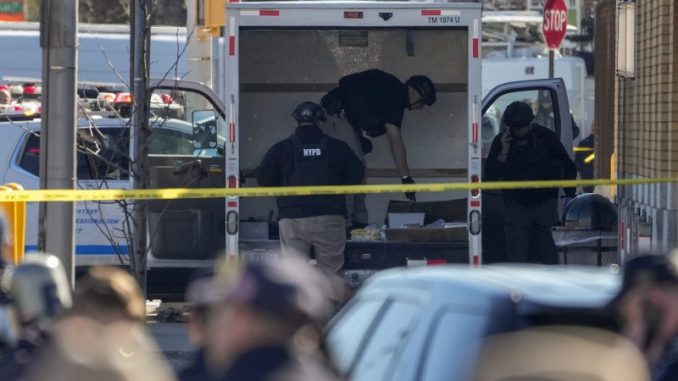 OAN Geraldyn Berry
10:25 AM PT – Monday, February 13, 2023
A U-Haul truck driver has been apprehended by New York Police following reports that the truck struck many pedestrians in Brooklyn, New York, on Monday.
According to authorities, at least four people in multiple locations were struck with one hospitalized in critical condition.
New York City Council Member Justin Brannan made a statement about the driver's arrest.
"A man driving a U-Haul went on a rampage in Bay Ridge… Several people were hit and badly injured. We have no idea of motives at this time but this wasn't an accident," Brannan said.
The councilman also alleged that the driver screamed that he wanted to die as he sped off and led police on a brief chase.
The event took place as the death sentence phase of Sayfullo Saipov's trial began. Saipov is an Islamic extremist who ran eight people down with a vehicle in 2017 and killed them.
This is a developing story.