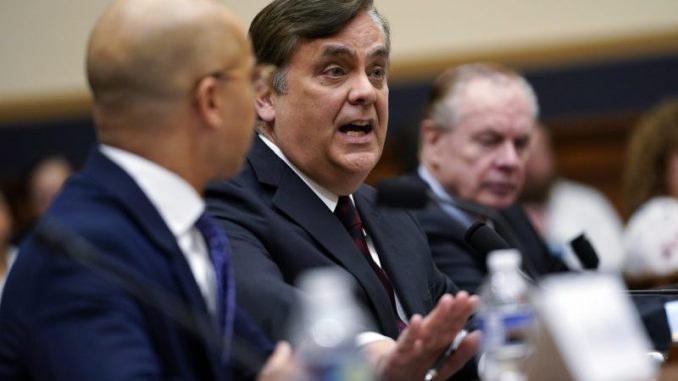 OAN Shannon Kelland
1:40 PM PT – Friday, February 10, 2023
Jonathan Turley, a George Washington University Law School professor and Fox News contributor responded to representative Debbie Wasserman Schultz Comments on "Fox & Friends" Friday.
Wasserman Schultz (D-Fla.), diminished Turley's credentials as a witness on Thursday at a House hearing on the weaponization of the federal government. She told Turley he had only stated "opinion and conjecture" on Twitter working with the FBI and had no "specific or unique knowledge" on the issue.
"The point of witnesses before committees is often to give legal analysis based on what is known and what could be found in this investigation. The exchange she was referring to was a member who expressly asked me about the Twitter Files and what this suggests about what I've called censorship by surrogate," Turley responded
"These facts are coming from Twitter. These are Twitter files. And the facts indicate that they had weekly meetings with the government," he affirmed.