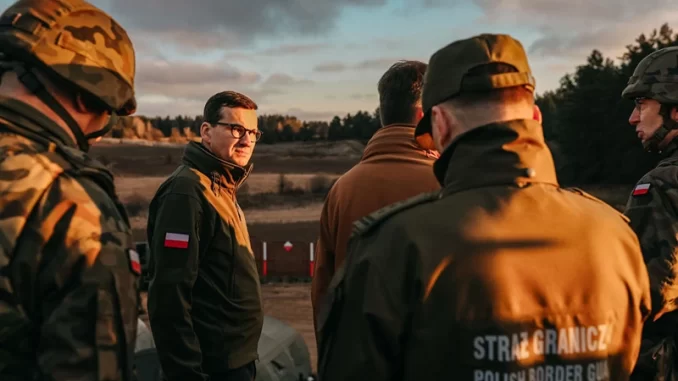 OAN Roy Francis
8:40 AM PT – Friday, February 10, 2023
Poland announced that the crucial Bobrowniki border crossing between Poland and Belarus will be closing indefinitely on Friday.
Security concerns were cited by Poland as the main reason for the closure of the border crossing. Although, tensions had been escalated on Wednesday when a Belarusian court sentenced a journalist with Polish background to eight years in prison.
Warsaw had denounced the sentencing calling it politically motivated.
Belarus is home to thousands of citizens with Polish background due to the west part of the country being a Polish territory until the borders were created after World War Two.
Belarus condemned the decision by Poland as "catastrophic" and saying that the move was irrational and dangerous for both sides of the border.
"The actions of the Polish authorities could lead to a collapse on both sides of the border," the country's border committee said. "With the closure of another Polish checkpoint, the situation will become catastrophic. The load on the remaining two checkpoints will critically increase."
Belarus' border committee went on to claim that the decision was made to purposefully "further aggravate the situation at the border and limit citizens' travel."
After the closure of the crossing, only two other points along the two countries' 250-mile border will remain open.
Poland had been a refuge for opponents of Belarus President Alexander Lukashenko and one of Kyiv's strongest allies since Russia had invaded Ukraine in 2022.
Polish Prime Minister Mateusz Morawiecki said that they are contemplating closing down other border crossings as well.
"We are not excluding closing other border crossings with Belarus," he said. "The reason for this is that there are growing tensions with Belarus and they are being instrumentalised by the Russians and the Kremlin."