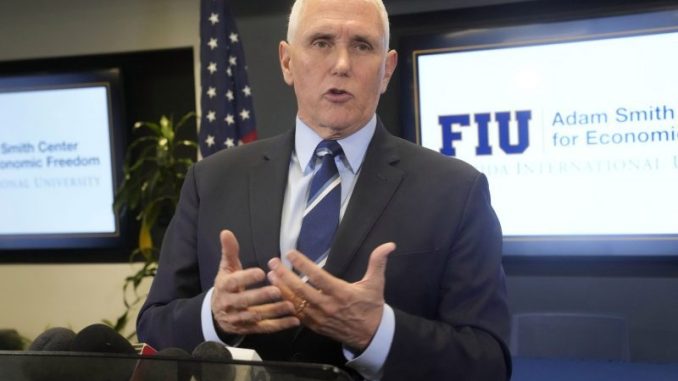 OAN Deven Berryhill
UPDATED 6:30 PM PT – Thursday, February 9, 2023
Former Vice President Mike Pence has been subpoenaed by the special counsel conducting the criminal investigation for 45th President Donald Trump.
Due to Trump's recent announcement to run president in the 2024 elections, the special counsel is now seeking testimony and documents. This is in relation to Pence's interactions with the former president leading up to the Capitol protests. The aids to the vice president declared before a 2021 congressional committee that Trump had pressured Pence not to certify certain election results that would potentially give Democrat Joe Biden the 2020 election.
In a videotaped testimony by the vice president's chief of staff, he admitted to telling Trump "many times" that he did not have the authority to stop the vote certifications.
According to sources, although no official word has been given, Pence has indicated his own run for the White House.