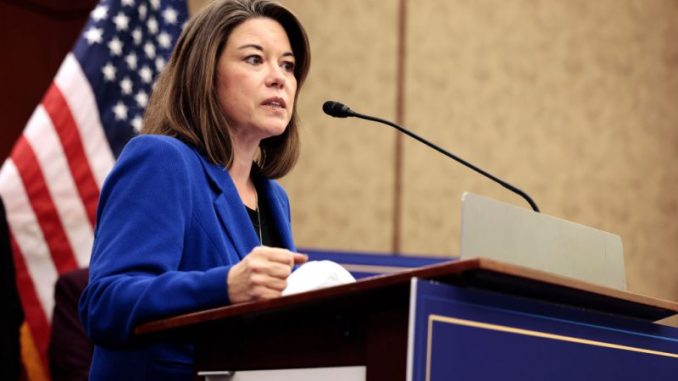 OAN Geraldyn Berry
2:50 PM PT – Thursday, February 9, 2023
Democrat Representative Angie Craig has reportedly been attacked in her Washington D.C. apartment.
Craig's office has revealed that the assault had taken place early morning in the building's elevator. The assailant had "fled the scene" following Craig's call to 911.
The individual who attacked Craig, according to U.S. Capitol Police, is a homeless man.
According to a public incident report from the district's Metropolitan Police Department, Craig reported her attacker as "acting erratic as if he were under the influence of an unknown substance."
The Democrat's Chief-of-Staff Nick Coe released a statement.
"Rep. Craig defended herself from the attacker and suffered bruising, but is otherwise physically okay," Coe said.
The 50-year-old is one of 31 Democrats who had voted with Republicans to reject the D.C. council's recent move to weaken the penalties in the city's criminal code. However, her team does not believe that the attack was politically-motivated.
Craig was elected to Congress in 2018 and represents a region of Minnesota outside Minneapolis and St. Paul. She is the first openly lesbian mom to serve in Congress as well as the first LGBTQ person to represent Minnesota in the House.