The Texas state House on Friday passed a GOP-backed election overhaul bill that would add new penalties and rules, becoming the latest state Republican-led legislative body to pass similar legislation in recent days.
The House passed Senate Bill 7 on a 78-64 mostly party-line vote. The bill, which was first passed in the Senate but was significantly reworked in the House, will now head back to the Texas state Senate for a vote.
Republican Texas Gov. Greg Abbott on Friday lauded the Republican state lawmakers for passing the bill in the House.
"This bill will help ensure that we have trust & confidence in the outcome of our elections," Abbott wrote in a tweet. "One step closer to my desk & making it TX law."
The measure will make it a felony to provide voters with a vote-by-mail application if they hadn't already requested one. It would also bar the usage of public funds to facilitate the distribution of mail-in voting applications.
"A person commits an offense if the person knowingly collects or possesses a ballot voted by mail or official carrier envelope from a voter in connection with vote harvesting services," the bill's text reads.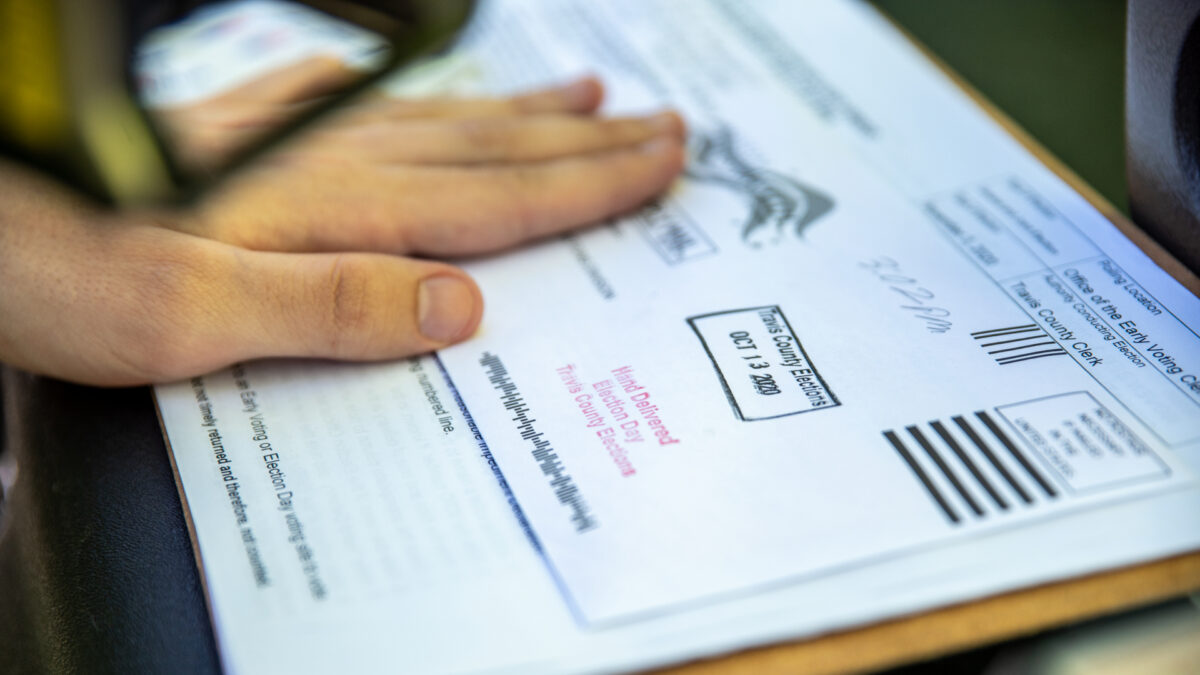 Also according to the bill, poll watchers can only be removed by a judge "if the watcher engages in activity that would constitute an offense related to the conduct of the election." During the Nov. 3, 2020, election, numerous Republican poll watchers stated that they were treated unfairly or kicked out of polling places in areas like Philadelphia, Detroit, and Atlanta.
Democrats and progressive groups criticized the bill and claimed it is tantamount to "voter suppression," deploying similar rhetoric used against election integrity bills that were passed and signed into law in Florida and Georgia in recent days. Texas Democratic Party chair Gilberto Hinojosa echoed claims made by Democrats in other states by saying the bill is an attempt to "silence voters in Texas, especially voters of color."
But Republicans, including Texas state Rep. Jeff Leach, said that the measure is a "strong [and] sensible election integrity legislation that ensures and protects full access to the ballot box while deterring and cracking down on illegal activity that undermines our elections."
The Texas bill is one of a number of state election laws that are being debated and worked on in Republican-led legislatures following the Nov. 3, 2020, election.
Democrats have said that restrictions against mail-in ballot access are a ploy by Republicans in response to former President Donald Trump's election loss, while Republicans have said vote-by-mail leads to fraud.
On Thursday morning, Florida Gov. Ron DeSantis, a Republican, signed Florida's election integrity bill. Several Democratic-aligned groups then promptly filed lawsuits in response.