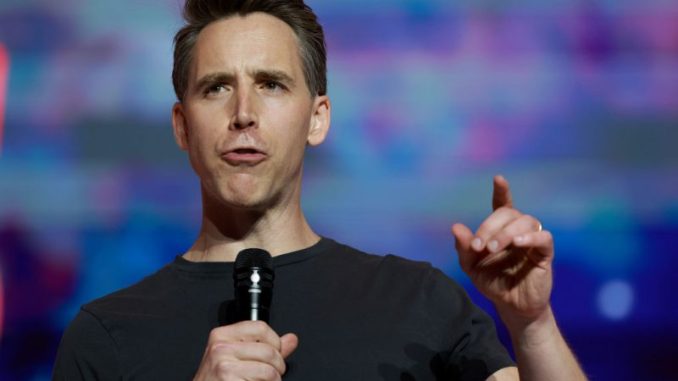 OAN Newsroom
6:25 PM PT – Wednesday, February 8, 2023
Senator Josh Hawley is looking to "protect kids" by pushing for legislation which would result in the age for social media use to start at 16 years old.  
"For me, this is about protecting kids, protecting their mental health, protecting their safety," Hawley said. "There's ample evidence to this effect that big tech companies put their profits ahead of protecting kids online."
Hawley (R-Mo.) believes that his bill can have bipartisan support.
"I've had a lot of conversations with Democrats across the ailse and over the years about this topic generally and about different pieces of this," Hawley stated. "I don't see this as a partisan issue. I mean, this is about protecting kids from the irresponsible and rapacious big tech companies. Every parent in America, whatever your political persuasion, or if you have none, can agree with that."
The congressman has been a long-time critic of the youth having access to create social media accounts. In particular, he not a fan of the Chinese-owned app TikTok. The app has been under fire from many in Congress.