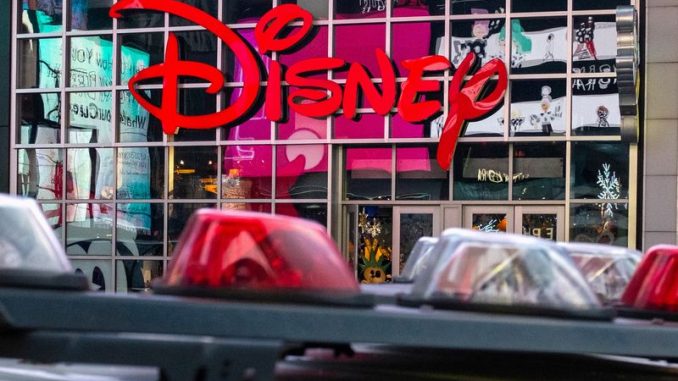 OAN Geraldyn Berry
4:07 PM PT – Wednesday, February 8, 2023
It is reported that Disney (DIS) will lay off 7,000 employees and reorganize into Disney Entertainment, ESPN, and Disney Parks, Experiences, and Products.
On Wednesday, CEO Bob Iger made the announcement during the company's first quarter earnings call with investors. This was his first quarter since returning as the company's CEO.
"We will be reducing our workforce by approximately 7,000 jobs," Iger said. "While this is necessary to address the challenges we're facing today, I do not make this decision lightly. I have enormous respect and appreciation for the talent and dedication of our employees worldwide, and I'm mindful of the personal impact of these changes."
Disney also disclosed that it would slash expenses by $5.5 billion. $3 billion would come from content, excluding sports, and the remaining $2.5 billion would come from non-content reductions. According to Disney executives, cost-cutting measures worth $1 billion have already started since the previous quarter.
Those affected by the layoffs, according to an SEC filing, make up 3% of the roughly 220,0000 people employed as of October 1st, which is about 166,000 in the United States and about 54,000 internationally.
The staff cuts and cost reductions come as Iger has stated that he would put more "decision-making back in the hands of our creative teams and rationalize costs."
Disney had reported a disappointing profit and certain key revenue segments in its fiscal fourth quarter earnings. This had occurred under Iger's successor Bob Chapek, which he hand-selected. Chapek was subsequently fired and Iger was selected to return.