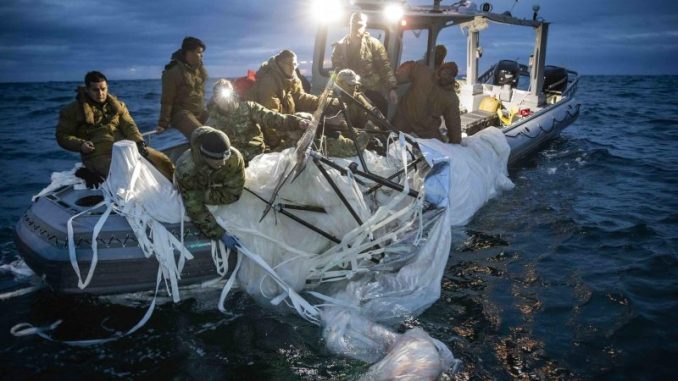 OAN Geraldyn Berry
1:25 PM PT – Tuesday, February 7, 2023
Following the balloon's downing above the Atlantic Ocean, the People's Republic of China is asking for the return of its surveillance aircraft.
During a press conference on Tuesday, Mao Ning, a Chinese Foreign Ministry spokeswoman, said that China has asked for the restitution of the aircraft's wreckage.
"The airship is not American property," she said. "It is Chinese property."
Last Saturday, China maintained that the vessel, which the U.S. shot down on Saturday afternoon, was a weather balloon thrown off course.
"The unmanned Chinese airship is civilian. Its unintended entry into U.S. airspace is entirely unexpected and caused by force majeure. It didn't pose any threat to any person or to the national security of the U.S.," Mao said. "The U.S. should have properly handled such incidents in a calm and professional manner not involving the use of force, yet they decided to do otherwise, which is a clear overreaction."
Mao answered inquiries regarding the incident. However, the spokesperson declined to answer questions regarding the purpose of the balloon and reports of similar aircraft making routes through North American and South American airspace.
This was an international incident which resulted from a Chinese high-altitude balloon that was visibly hanging over a state which contained critical military assets, including nuclear launchers along with the North American Aerospace Defense Command (NORAD).
The balloon was carrying a payload the size of three coach buses and outfitted with surveillance technology, according to American authorities. As a result, a planned trip to China by U.S. Secretary of State Antony Blinken, meant to strengthen the relationship between Washington and Beijing, was postponed.
Last Thursday, the Pentagon responded by saying they had "acted immediately to protect against the collection of sensitive information."