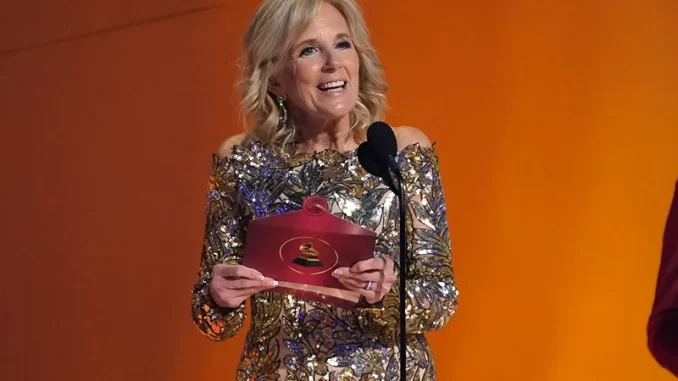 OAN Geraldyn Berry
UPDATED 6:29 PM PT – Monday, February 6, 2023
First Lady Jill Biden presented the inaugural Song for Social Change Special Merit Award to Iranian singer-songwriter Shervin Hajipour at the 2023 Grammy Awards.
"A song can unite, inspire and ultimately change the world," Biden said. "I am honored to announce the first winner of the Recording Academy's best song for social change to Shervin Hajipour."
Hajipour's hit song "Baraye" became the hymn of Iranian protests as people yearned for change. It was viewed on Instagram more than 40 million times in less than 48 hours.
"This song continues to resonate around the world with its powerful theme – Women, Life, Freedom," Biden said. "Congratulations Shervin and thank you for your song."
"Baraye" was chosen by a blue ribbon committee from over 130,000 submissions and approved by the Recording Academy Board of Trustees.