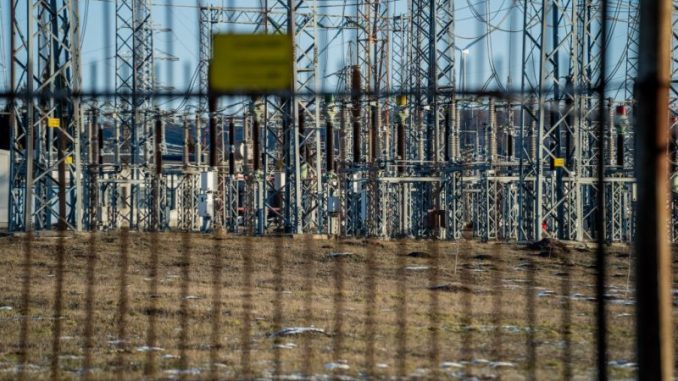 OAN Geraldyn Berry
UPDATED 1:10 PM PT – Monday, February 6, 2023
The FBI has captured a Maryland woman and a nationally known neo-Nazi leader before an attack was carried out at several electrical substations in the Baltimore, Maryland.
On Monday, authorities said that the "racially or ethnically motivated" planned attack on Baltimore's power grid had the potential to "completely destroy [the] whole city." Reports say that 34-year-old Sarah Clendaniel from Maryland had been conspiring with 27-year-old Brandon Russell from Florida to disable the power grid by shooting out substations. 
Authorities have confirmed that both suspects have been taken into custody. United States Attorney for the District of Maryland Erek L. Barron and Special Agent in Charge of the FBI Baltimore Field Office Thomas J. Sobocinski, announced that the pair have been charged through a federal criminal complaint with conspiracy to destroy an energy facility.
"This planned attack threatened lives and would have left thousands of Marylanders in the cold and dark," Barron said in a statement. "We are united and committed to using every legal means necessary to disrupt violence, including hate-fueled attacks."

"The threat posed by domestic violent extremists is evolving and persistent. The FBI will continue to work closely with our law enforcement and private sector partners to identify and disrupt any potential threat to the safety of our citizens," Sobocinski said
In an affidavit by Joint Terrorism Task Force ("JTTF") in the FBI Baltimore Division Patrick W. Straub, Clendaniel had allegedly disclosed to a top-secret FBI source her plans to attack five substations, including those in Norrisville, Reisterstown, and Perry Hall.
According to prosecution filings, Russell allegedly shared links to open-source infrastructure maps that showed the locations of electrical substations and discussed how a few substation attacks may result in a "cascading collapse." Russell allegedly talked of striking many substations simultaneously to increase the impact of the intended attack. In collaboration, Clendaniel planned to secure a weapon and identified that stations that would be targeted.
"The accused were not just talking, but taking steps to fulfill their threats and further their extremist goals. Russell provided instructions and location information. He described attacking the power transformers as the greatest thing somebody can do," Sobocinski said.
The affidavit also stated that the two defendants corresponded online while doing time for previous crimes in different institutions. Clendaniel allegedly made allusions to Hitler and Ted Kaczynski, the Unabomber, in communications. She was incarcerated in Maryland for robbing gas stations with a machete. Russell was in jail because he had bomb-making supplies.
This plot to attack the nation's power grid follows two well-known incidents.
Early in December, according to authorities, shootings took place at two electrical substations in central North Carolina. More than 45,000 households and businesses were left without power at the height of the Duke Energy outages.
Following that incident, four energy substations in the vicinity of Tacoma, Washington, were attacked over the Christmas holiday, leaving nearly 14,000 homes and businesses without power, according to officials.