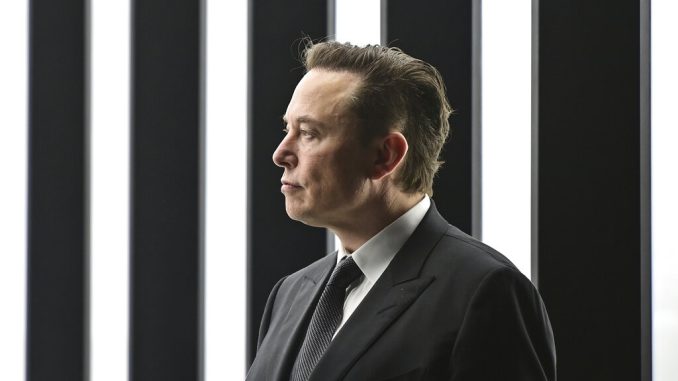 OAN Roy Francis
UPDATED 1:36 PM PT – Saturday, February 4, 2023
After less than two hours of deliberation, a jury found that Elon Musk did not deceive investors in his 2018 tweets about Tesla on Friday.
The nine jurors' unanimous decision came after a three-week trial and less than two hours of deliberation.
Musk, who is the CEO of both the electric car manufacturer, and Twitter that he recently acquired for $44 billion, was up against Tesla investors who were represented in a class-action lawsuit.
The billionaire had tweeted in 2018 that he had the funding to take Tesla private.  Although it turned out that he had not received a firm commitment for a deal that was abandoned and would have cost $20 to $70 billion.
At the trial, Musk's reputation was on the line, along with a fortune that has made him one of the richest individuals on earth.
Had the jury decided that the tweets from 2018 were fake, as the judge presiding over the trial had previously determined, he might have been hit with a bill for billions of dollars in damages.
In the opening arguments of the trial on Friday, Musk sat stoically in court as he was both denounced as a wealthy narcissist whose irresponsible behavior risks "anarchy" and praised as a visionary looking out for the "little guy."
The trial's outcome depended on whether Musk misled Tesla shareholders with his tweets in 2018 by leading them down a path that, in their opinion, cost them billions of dollars.
The two tweets Musk sent on August 7, 2018, concerning an ill-fated Tesla buyout, were the focus of the civil lawsuit.
The first tweeted was posted by Musk before boarding his private jet, in which he said that he had secured the funding for the deal.
The second tweet came a few hours later saying that a deal was close at hand.
According to evidence produced during the three-week trial, the tweets led Twitter's stock to rise over the course of a 10-day period before falling down when Musk backed out of a contract in which he never had a clear finance commitment.
Even though he wasn't obligated to be there, Musk chose to attend the final arguments, demonstrating how crucial the verdict was to him.
Tesla shareholders' attorney Nicholas Porritt urged the jury to censure Musk for his "loose relationship with the truth."
"Our society is based on rules," Porritt said. "We need rules to save us from anarchy. Rules should apply to Elon Musk like everyone else."
The lawyer for Elon Musk, Alex Spiro, acknowledged that the 2018 tweets were "technically inaccurate."
"Just because it's a bad tweet doesn't make it a fraud," he said to the jury.
Musk said he thought he had secured the money from Saudi Arabia's Public Investment Fund to take Tesla private after eight years as a publicly traded business during almost eight hours on the stand earlier in the trial.
He justified his initial tweet from August 2018 by saying it was sent with the best of intentions to let all Tesla investors know that the automaker might be about to stop operating as a publicly traded corporation.
"I had no ill motive," Musk testified. "My intent was to do the right thing for all shareholders."
In his closing arguments Porritt told jurors their decision will come down to how they answer one question, "Do the rules apply to everyone, or can Elon Musk do whatever he wants and not face the consequences?"
The jury ultimately decided that Musk had not deceived investors, vindicating him.