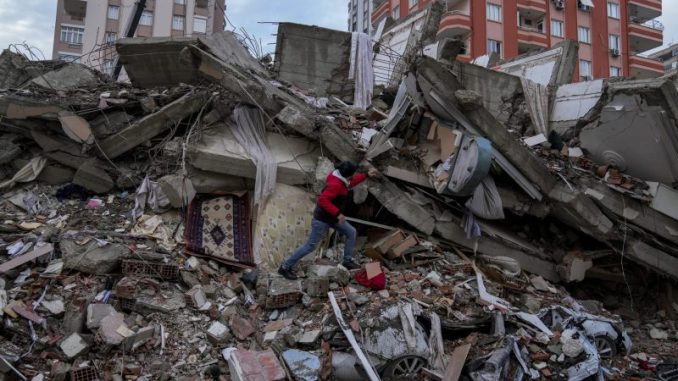 OAN Sophia Flores
UPDATED 1:15 PM PT – Monday, February 6, 2023
A 7.8 magnitude earthquake followed by a 7.5 earthquake in Southeastern Turkey and Northwestern Syria, has claimed more than 3,400 lives.
The powerful quakes occurred on Monday morning near Nurdaği, Tukey. They are the strongest ones to have hit the region in more than 100 years. In addition, more than 50 aftershocks were reported. As seen on videos and photographs, the earthquakes have caused countless buildings to fall which have taken multiple lives.
Turkeys' death toll is currently at 1,541 while Syria's is 968. Turkey has reported 9,733 in citizens being injured and Syria has reported 2,403.
Many heads of state have reached out to the Turkey and Syrian government to offer aid.
Russian President Vladimir Putin released a statement.
"Please accept my deep condolences on the numerous human casualties and large-scale destruction caused by a powerful earthquake in your country," Putin said in a message to the president of Turkey Tayyip Erdogan. "We are ready to provide the necessary assistance in this regard."
The United States quickly reached out to the countries involved. White House National Security Adviser Jake Sullivan has said that the United States is ready to provide "any and all assistance."
The death toll is expected to rise on both sides of the border.
Turkey is no stranger to large scale earthquakes. In 1999, a 7.4 magnitude earthquake hit the region. The quake resulted in an estimated 18,000 deaths.