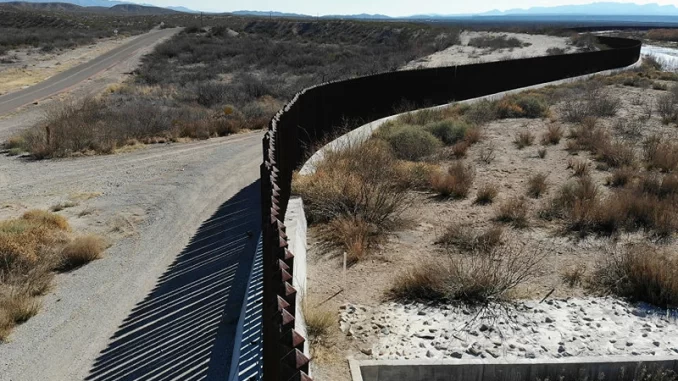 OAN Roy Francis
UPDATED 7:10 AM PT – Wednesday, January 31, 2023
An Iranian illegal immigrant whose name and date of birth were a match on the FBI's terror watch list was apprehended at the southern border, according to Fox News.
Alireza Heidari, 29, was arrested after a traffic stop last week by the Texas Department of Public Safety (DPS) at the border in Val Verde County, Texas.
The Iranian was arrested while being smuggled into the country. He was found in the trunk of a smuggler's vehicle along with four other individuals.
He was then handed over to Border Patrol custody, where he was determined to be a match on the FBI's Terrorist Screening Database (TSDB).
National Border Patrol Council President Brandon Judd said that the arrest was made due to the work of Governor Greg Abbott (R-Texas) and the Texas DPS, not President Joe Biden or the Border Patrol.
He went on to criticize Joe Biden's handling of the border and claimed that his actions are putting the country at risk.
"If not for the work of Governor Abbott and Texas DPS, Alireza Heidari would be at large on our streets today and looking to do harm to the US and our fellow citizens," he said. "Heidari entered the country illegally and evaded apprehension by the Border Patrol. It fell to Texas DPS to do our job because [President] Biden continues to play politics with the safety and security of our children, friends and neighbors. What Biden is doing is dangerous and the capture of Heidari by a non-federal law enforcement agency is the most recent proof."
In December there were 17 people apprehended at the southern border by the Border Patrol who matched the FBI's TSDB. This bring the total to 38 individuals since October.
In fiscal year 2022 there were 98 terror watch lists arrests, along with 15 in 2021, and only three in 2020.