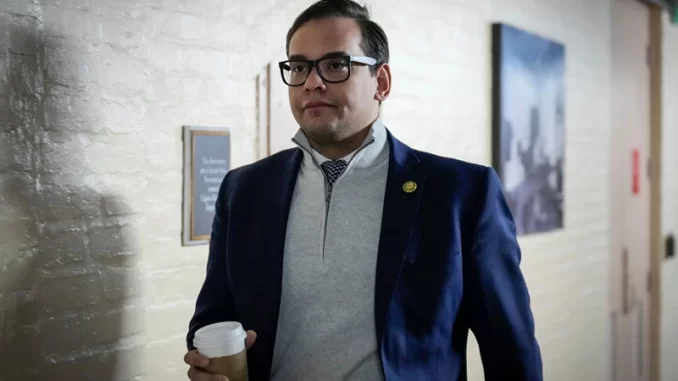 OAN Roy Francis
UPDATED 9:27 AM PT – Tuesday, January 31, 2023
Representative George Santos is set to step down from his two committee assignments in the House of Representatives.
Reports confirm that Santos (R-N.Y.) had said during a Republican conference meeting that he will recuse himself from his assignments.
The two committees that he will remove himself from are the Small Business and Science Committees to which he was named in mid-January.
House Speaker Kevin McCarthy (R-Calif.) has been facing mounting pressure over Santos, and continually questioned about whether he would be allowed to remain on the committees.
Recent revelations had shown that the New York Representative had fabricated his work and education history, among other things. However, McCarthy insisted that unless investigations show that he had has broken the law, Santos would be allowed to remain on the committees.
"If for some way when we go through Ethics, and he has broken the law, then we will remove him," McCarthy said last week.
Since the allegations have become real, Santos is facing multiple calls from both Democrats and Republicans to resign, along with several New York State Republican.
Earlier this month the 34-year-old representative said he would resign only if the 142,000 people who had voted for him had asked him to.