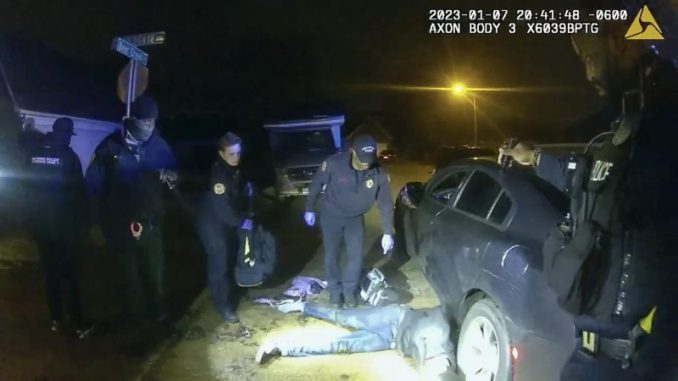 OAN Newsroom
UPDATED 5:00 PM PT – Friday, January 27, 2023
The City of Memphis has released bodycam footage taken during the arrest of Tyre Nichols.
On Friday, four videos from the arrest on January 7th, were released by Memphis officials. The 29-year-old was hospitalized in critical condition and died three days after the incident.
In the video, officers were seen punching and pepper spraying Nichols.
Earlier on Friday, Biden told reporters that he spoke to Nichols' mother, RowVaughn Wells for 10-15 minutes prior to the release of the bodycam footage. Her told her that that he will support legislation which is intended to prevent police abuse.
"I have spoken to Tyre's mother, expressed my condolences," Biden. "Tyre's death is a painful reminder that we must do more to ensure that our criminal justice system lives up to the promise of fair and impartial justice, equal treatment and dignity for all."
The five former officers involved, Tadarrius Bean, Demetrius Haley, Desmond Mills Jr, Emmitt Martin III and Justin Smith, were charged with second-degree murder, aggravated assault, aggravated kidnapping, official misconduct and official oppression in the death of Nichols on Thursday.