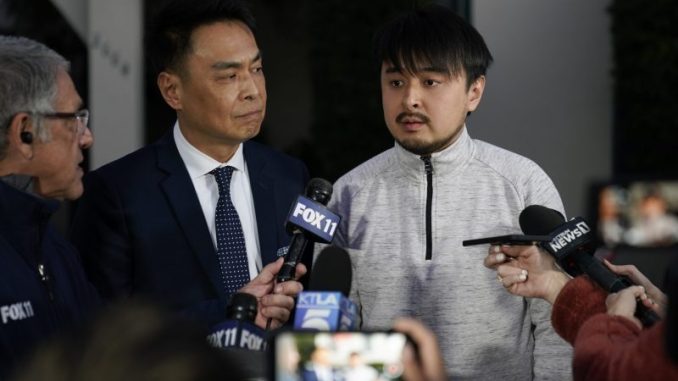 OAN Sophia Flores
UPDATED 6:25 PM PT – Monday, January 23, 2023
The death toll in the Monterey Park shooting has risen to 11. One person injured during the massacre died at the hospital a day later. All of the reported victims were in their 50s, 60s, or 70s.
The suspected gunman, 72-year-old Huu Can Tran, opened fire inside of the Star Ballroom Dance Studio located in Monterey Park on Saturday night. In total, he shot 20 people and killed 11. After his shooting rampage, Tran fled to a second dance studio in Alhambra.
When he arrived at his next target, Tran was greeted by 26-year-old Brandon Tsay. Tsay's family runs the Lai Lai Ballroom & Studio, where the next target was. Tsay immediately disarmed the shooter, unaware of the crime he had committed minutes prior.  
"I needed to get the weapon away from him, disarm him, or else everyone else would have died," Tsay said. "He started prepping the weapon and something came over me. I realized I needed to get the weapon away from him. I needed to take this weapon, disarm him or else everybody would have died. When I got the courage, I lunged at him with both my hands, grabbed the weapon and we had a struggle."
Tran fled the scene after his unsuccessful encounter with Tray. He was found dead on Sunday in a white van located in Torrance, California. Officials announced that he died of a self-inflicted wound. A motive for the attack has not yet been made clear.