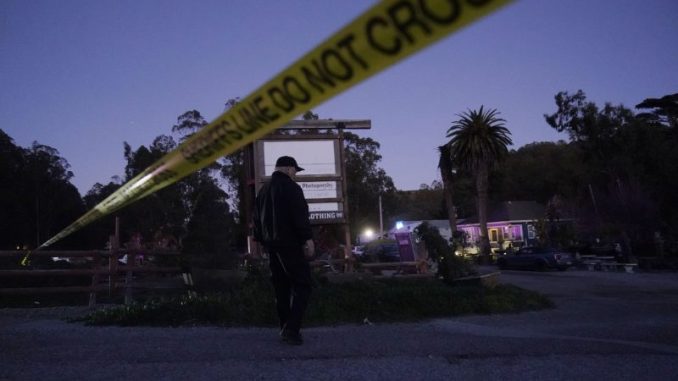 OAN Geraldyn Berry
UPDATED 7:51 PM PT – Monday, January 23, 2023
A suspect has been taken into custody following a shooting in Half Moon Bay, California. On Monday, two separate shootings resulted in the deaths of seven people, according to the San Mateo County Sheriff's Office.
Authorities have named 67-year-old Half Moon Bay resident Zhao Chunli as the suspect. Located in the parking lot of the Half Moon Bay substation, he was taken into custody. He was found inside his car with a semi-automatic weapon.
Four of the victims were found dead along the 12700 block of Cabrillo Highway and three more in another area. One survivor was taken to Stanford Medical Center with life-threatening injuries.
California Governor Gavin Newsom (D-Calif.) has been meeting with the victims of the incident at the hospital.
A motive for the shootings is under investigation. According to Half Moon Bay Councilmember Debbie Ruddock, she says that the victims are Chinese farmworkers. Meanwhile, A news conference has been scheduled to take place.