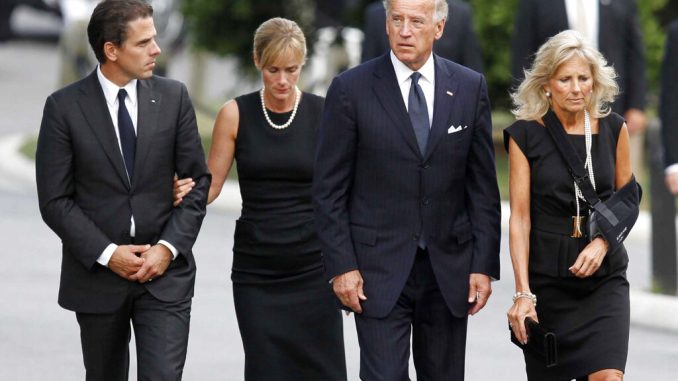 OAN NEWSROOM
UPDATED 10:04 AM PT – Tuesday, June 14, 2022
Hunter Biden's ex-wife Kathleen Buhle recently discussed their 24-year marriage. In an exclusive interview with ABC Tuesday, she said she had her "head in the sand" regarding their finances and wouldn't be able to testify about the matter in court.
EXCLUSIVE: Kathleen Buhle, Hunter Biden's ex-wife, to @arobach on his addiction issues: "He was struggling under a massive drug addiction. And that's heartbreaking and painful." https://t.co/uKNXDXuD4y pic.twitter.com/dKXvfHKtyC

— Good Morning America (@GMA) June 14, 2022
However, Buhle noted Biden has always acknowledged the benefit and advantage of coming from a prominent family. She also called her decision to let Biden completely control their finances "embarrassing."
"This was one of the harder parts for me to write and to acknowledge," she explained. "It's embarrassing to say that I seated all financial control to my husband."

When asked why, Biden's ex responded with, "I liked the nice things and I didn't want to think about the cost at which they were coming. Writing this book really helped me to understand how unfair that was to Hunter and how unhealthy that was for me."
Buhle also touched on Biden's struggles with substance abuse, while suggesting they did not discuss it very often since there was so much shame around the topic.