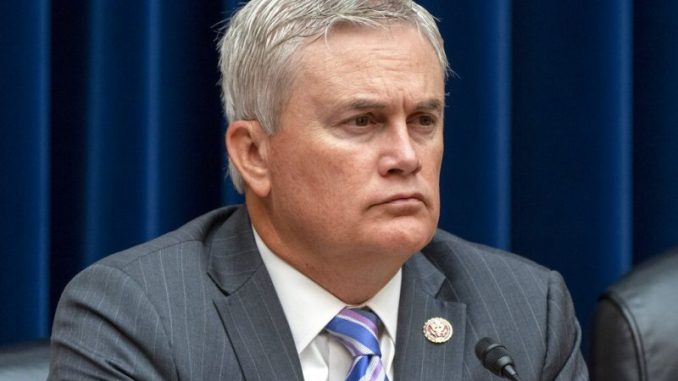 OAN Roy Francis
UPDATED 6:58 AM PT – Tuesday, January 24, 2023
Representative James Comer (R-Ky.) has asked the secret service to turn over all the information it has on visitors of President Joe Biden's Delaware home on Monday.
Comer, the new chair of the House Oversight Committee, made the request after the White House said that visitor logs from the Delaware home do not exist.
He had previously requested the visitor logs be turned over, but the White House had labeled the Delaware home as a personal residence, therefore visitor logs do not exist.
The request for the information was made to Secret Service Director Kimberly Cheatle on Monday.
"Given the White House's lack of transparency regarding President Biden's residential visitor logs, the Committee seeks information from the Secret Service regarding who had access to his home since serving as Vice President," the letter from Comer said.
This request is part of the House Oversight Committee's investigation into the discovery and mishandling of the classified documents by Biden.
The Secret Service "does generate law enforcement and criminal justice information records for various individuals who may come into contact with Secret Service protected sites," Comer stated in his letter.
This is not the first request that the Republican has made. Last week he had written a letter to the president of the University of Pennsylvania, requesting visitor information on anyone who had met with Biden at his office there.
This latest letter by Comer requests the Secret Service to provide the requested information by February 6th in order to proceed with the investigation.