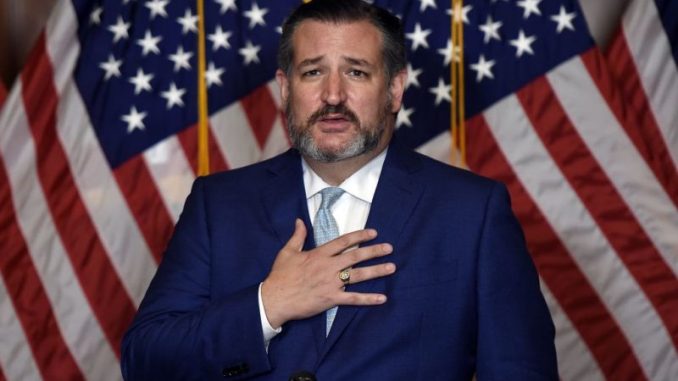 OAN Sophia Flores
UPDATED 11:42 AM PT – Monday, January 23, 2023
Senator Ted Cruz has announced that he plans to reintroduce his bill to reinstate military members who were fired for refusing to get vaccinated with the COVID-19 shot and its many boosters.
Joe Biden had made the vaccine a requirement for all serving in the United States military. The mandate was officially dropped for all troops on January 10th, 2023.
While many members of the Republican Party were celebrating the new vaccination requirement for military members, there were still thoughts about all of the troops who were let go due to refusing the shot. Senator Cruz (R-Texas) wants all of the members who were let go to receive proper treatment.
"My legislation would provide relief to every one of those servicemen and women, would provide an avenue for those who want to return to service to be reinstated at their prior rank with full benefits," the Republican said. "And for those who choose not to return to service, to ensure that their discharge is honorable, rather than merely a general discharge, and ensure that they receive the full benefits that they have earned defending our nation."
Many people praised the senator's bill. 12 of his GOP colleagues are joining his legislation. Those colleagues include senators Mike Crapo and James Risch of Idaho, Kevin Cramer of North Dakota, Marsha Blackburn of Tennessee, Roger Marshall of Kansas, Mike Lee of Utah, Rick Scott of Florida, Cindy Hyde-Smith of Mississippi, Mike Braun of Indiana, Steve Daines of Montana, and Rand Paul of Kentucky.
If passed, the bill would not allow the secretary of defense to impose a new COVID-19 mandate without first getting the approval of Congress. It would also require the Department of Defense to reinstate troops who were released from their service due to refusing the jab. Returning service members would be restored to their prior rank, benefits and pay.
Additionally, the Department of Defense would be required to credit time fired from the military to be included in members retirement pay calculations