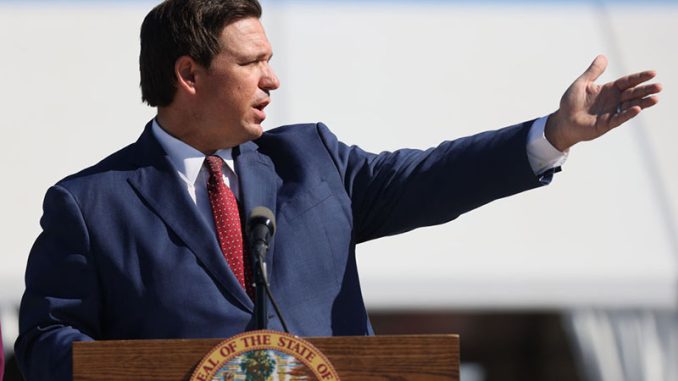 OAN Roy Francis
UPDATED 8:22 AM PT – Wednesday, January 18, 2023
Florida Governor Ron DeSantis has called on Florida state lawmakers to permanently ban COVID-19 mandates.
The republican has been a major critic of the federal government and major medical organizations such as the Center for Disease Control (CDC) about their mandates and the handling of COVID-19.
During a news conference in Panama City Beach, the governor along with Florida's Surgeon General Dr. Joseph Ladapo announced the proposals for the state.
The proposals included banning COVID-19 mask mandates, banning mask and vaccine mandates in all schools, as well as vaccine passports, and banning employers from hiring or firing a person based on their COVID vaccine history within the state of Florida.
They also asked lawmakers to shield physicians from being disciplined if they choose to express their views on the virus.
"We're really excited to be able to make it very clear that we're willing to lead the way," DeSantis said. "I think these permanent reforms are going to be very very good. People will be able to have great peace of mind. Because you know I used to tell people during the election I said you have the CDC adding the COVID jabs to childhood immunization schedule. People are going to use that around this country to justify mandates. You watch it's going to happen. And I said you don't have to worry about that as long as I'm governor."
The governor's announcement received heavy criticism from Florida House Minority Leader Fentrice Driskell (D-Fla.) saying that DeSantis has become "the No. 1 peddler of a dangerous message from the anti-vax establishment."
DeSantis has also proposed legislation that protects medical personnel who do not agree with federal medical recommendations, as well as religious views pertaining to COVID-19.