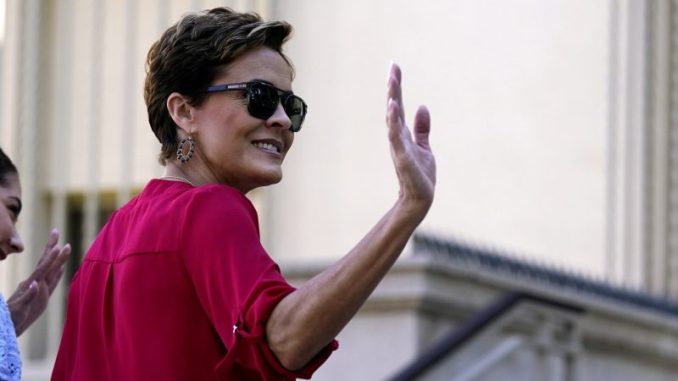 OAN Roy Francis
UPDATED 2:00 PM PT – Tuesday, January 17, 2023
A source close to Kari Lake says that the Republican is considering a run for the United States Senate in 2024.
The Senate seat that Lake is considering running for is currently held by Kyrsten Sinema, who had recently switched from Democrat to Independent.
Reports claim that Sinema had switched from the Democratic party due to concerns about a strong primary challenger from within that party.
By switching to Independent, Sinema avoids a primary challenge and could possibly put herself in a three-way general election in November 2024.
Meanwhile, Lake is contesting the results of the midterm election in November in relation to her Arizona gubernatorial run.
In December, an Arizona judge had rejected the Republican's lawsuit seeking to overturn her defeat saying that she did not provide "clear or convincing evidence."
The Arizona Court of Appeals, however, has ordered "the reset of the matter for conference on February 1st, 2023."  
The source close to Lake has said that she will not make a final decision on her run for Senate until her court case is over.