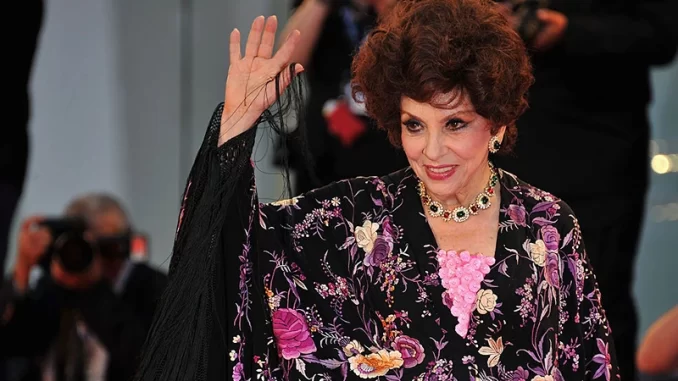 OAN Annytama Bhowmik
UPDATED 5:07 PM PT – Monday, January 16, 2023
Italian actress and beauty Gina Lollobrigida, who devoted her life to art, has died at the age of 95 in a Roman clinic on Monday. Lollobrigida shared a child with her ex-husband Milko Kofi.
The sultry Mediterranean diva was dubbed "the most beautiful woman in the world" after the title of one of her movies. She was lovingly nicknamed by Italians as "La Lolla."
Her notable films include Esmeralda in "The Hunchback of Notre Dame" from 1956 and Sheba in "Solomon and Sheba" from 1959. Lollobrigida last received credit for playing herself in the 2011 Italian parody movie "Box Office 3D: The Filmest of Films".
After growing up in a low-income household, the diva made her way to work alongside Hollywood legends like Humphrey Bogart, Rock Hudson, Burt Lancaster, Tony Curtis, and Frank Sinatra, becoming one of the most recognizable movie icons of the 1950s and 1960s.
She started her career on the big screen soon after World War II and rose to fame after finishing third in the Miss Italia Pageant in 1947.
After leaving the filmmaking industry, Lollobrigida turned to photography and sculpture. She released six photobooks between 1972 and 1994. She produced the documentary "Portrait of Fidel Castro" in 1975, and for many years, there were rumours that she had an affair with the Cuban president.
She failed in her attempt to secure a seat for a left-leaning political party in the Italian parliament during the national elections last September. She also served as a Goodwill ambassador for the UNICEF and the Food and Agriculture Organization (FAO).
Many celebrities worldwide along with Italian culture minister Gennaro Sangiuliano was deeply saddened by Lollobrigida's death. Sangiuliano tweeted a loving message about the icon.
"Farewell to a diva of the big screen, protagonist of more than half a century of the Italian film history. Her charm will remain immortal. Ciao Lollo," he tweeted.