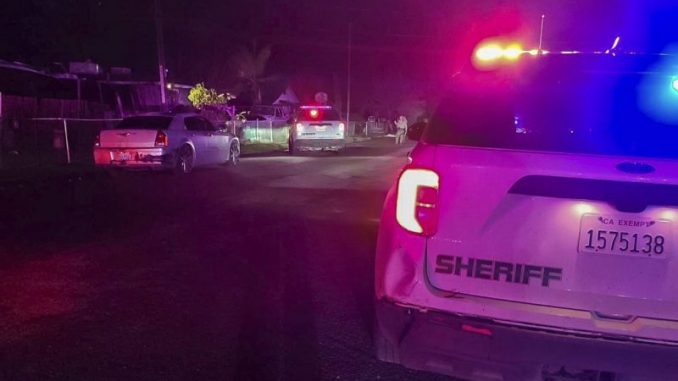 OAN Newsroom
UPDATED 2:12 PM PT – Monday, January 16, 2023
Six people in central California were killed at a home during a shooting. Among the six deceased were a 17-year-old mother and her 6-month-old baby.
According to the Tulare County Sheriff's Office, deputies responded to reports of multiple shots being fired at a home in unincorporated Goshen, at 3:30 a.m. on Monday. Five of the victims were dead on scene. One victim was alive at the time of police arrival, however, that person shortly died later at the hospital.
Deputies discovered two victims dead on the street and a third person in the house's entryway. The three other victims, including the one that was alive upon police arrival, were discovered inside of the residence.
Sheriff Mike Boudreaux stated that the authorities are looking for at least two individuals who are believed to have ties to the crime. Investigators strongly believe that this incident has a gang link and is not associated with being random shooting. A search warrant for drugs was also executed at the residence by the sheriff's office.
"We also believe this was not a random act of violence. We believe this was a targeted family," Boudreaux said.
Goshen is a semi-rural community in the agricultural San Joaquin Valley, located just east of Visalia and 35 miles southeast of Fresno.