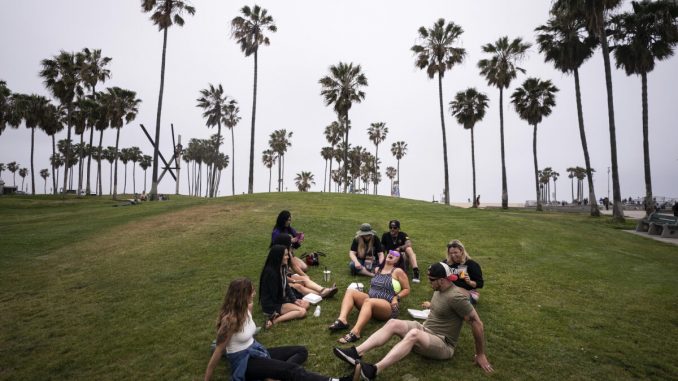 CCP virus fatalities in the United States have dropped to an average of around 625 per day, lows not seen since last summer's trough that was followed by a deadly resurge that peaked in January with an average of some 3,740 daily deaths.
White House senior advisor for the COVID-19 response, Andy Slavitt, told a press briefing Thursday that various outbreak metrics were showing improvement.
"Our progress has been steady, and it's beginning to take hold. Case counts, hospitalizations, deaths … virtually every metric is now improving consistently and in most of the country," he said.
Confirmed infections have fallen to about 36,600 per day on average, their lowest mark since mid-September.
The national CCP (Chinese Communist Party) virus test positivity rate in the United States is at 3.5 percent, compared to 15 percent in January.
"This is an all-time low for the pandemic. This news is nothing but good," Slavitt commented on the test positivity figure.
He credited the rapid development of vaccines and their subsequent rollout for taming the virus.
"The reason we are winning the war against COVID-19 is because scientists, over the years, have found a solution to beat this virus—very safe and effective vaccines; and because Americans have chosen to get vaccinated," he told reporters at the White House.
About 45 percent of the nation's adults are fully vaccinated, and nearly 59 percent have received at least one dose, according to the Centers for Disease Control and Prevention (CDC).
CDC director Rochelle Walensky announced Thursday that the agency had updated its CCP virus public health measure guidance, easing recommendations for mask-wearing.
"Anyone who is fully vaccinated can participate in indoor and outdoor activities, large or small, without wearing a mask or physical distancing," Walensky said. "If you are fully vaccinated, you can start doing the things that you had stopped doing because of the pandemic. We have all longed for this moment when we can get back to some sense of normalcy."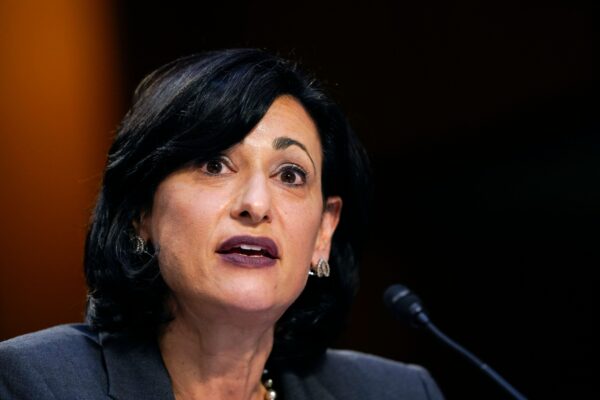 She said people who are immunocompromised are advised to consult a doctor before dropping mask-wearing, adding that there are instances where people may still be required to wear masks, regardless of vaccination status, such as in health care settings or if their employers require it.
Besides the encouraging infection and fatality metrics, Walensky cited mounting scientific data showing that the authorized vaccines are effective against the CCP virus variants currently circulating in the United States, as reasons for easing restrictions.
Walensky noted, however, that "the virus can be unpredictable" and so if things get worse, there's a chance the CDC will pivot in its recommendations.