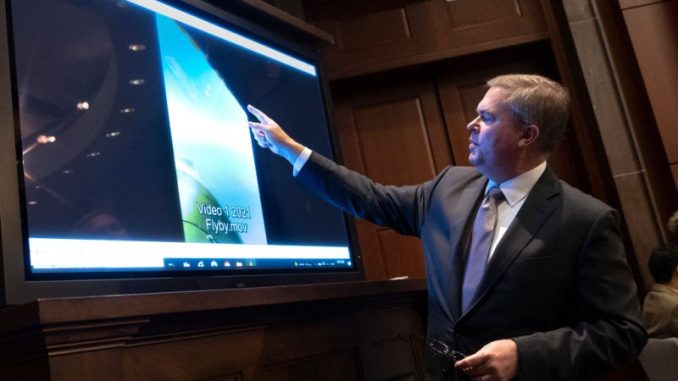 OAN Annyatama Bhowmik
UPDATED 3:44 PM PT – Friday, January 13, 2023
The United States government has received more than 350 fresh reports of what it refers to as "Unidentified Aerial Phenomenon," or UFOs since March 2021.
According to a report from the Office of the Director of National Intelligence released on Thursday, about half of the mystery flying objects that have been reported have gone unsolved. The United States is now formally investigating the UFOs as a result of a flurry of strong sightings from military airmen.
Preliminarily, 163 of the reports have been classified as "balloon or balloon-entities" by the Pentagon division that is in charge of monitoring and analyzing the sightings. Claims of some mystery objects have been linked to drones, birds, weather changes, or flying objects such as trash bags. The U.S. government has yet to provide an explanation for the remaining 171 reports of UAP or UFO encounters.
ODNI and the newly constituted All-Domain Anomaly Resolution Office (AARO) are working together to demand that official reports on the sightings be made. Unclassified copies of the joint reports will be made available to the public once AARO takes the initiative to gather data and information on these UFO sightings.
Dr. Sean Kirkpatrick, the project's director and a former deputy director of intelligence for U.S. Space Command, made a presentation on the goals of AARO. The "key scientific and intelligence questions" of the project were outlined by him.
The document that was recently released also stated that they wanted to determine "hazards, risks, and/or threats by phenomena to the U.S." as well as the "attribution of phenomena to natural and/or artificial sources."
The study was praised as a significant advance by lawmakers from both parties. However, Senator Marco Rubio, (R-Fla.) still believes that more needs to be done.
"More needs to be done across the Defense Department and Intelligence Community to utilize existing sensors to collect and analyze more data on UAPs," he said.