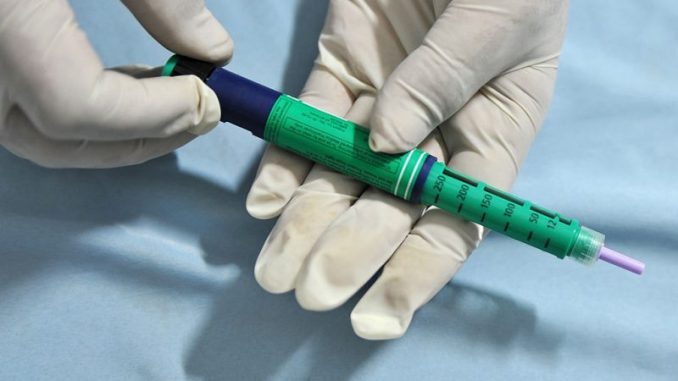 OAN Roy Francis
UPDATED 4:56 PM PT – Thursday, January 12, 2023
California is in the process of filing lawsuits against a group of pharmacy benefit managers and insulin manufacturers for using "unlawful, unfair, and deceptive" means to drive up costs.
Pharmaceutical giants, such as Eli Lilly, are a part of the lawsuit by California. The state is accusing the company of unfairly driving up the cost of the diabetes drug. On Thursday, Rob Bonta, the California Attorney General announced that they are seeking to control the "skyrocketing" prices.
According to a press release from Bonta's office, the lawsuit also lists Novo Nordisk and Sanofi, as well as Pharmacies such as CVS Caremark, Express Scripts, and OptumRx.
The lawsuit alleges that insulin makers, as well as pharmacies benefit management companies have "leveraged their market power" in order to overcharge diabetes patients.
Bonta's office has accused the companies of violating the state's Unfair Competition Law by inflating insulin costs and making it more expensive than most diabetics can afford.
The lawsuit also claims that pharmacy benefit managers are benefitting due to rebates they receive from drug makers in return for preferential treatment.
CVS Caremark and Eli Lilly have both denied the allegations. Eli Lilly argued that the lawsuit "ignores that anyone is eligible to purchase their monthly prescription of Lilly insulin for $35 of less."
Novo Nordisk has not made any comments on the lawsuit.
This lawsuit follows in similar steps to ones filed in Minnesota, Mississippi, and Kansas. The lawsuit claims that insulin list prices have gone up by 700% over the past 20 years.