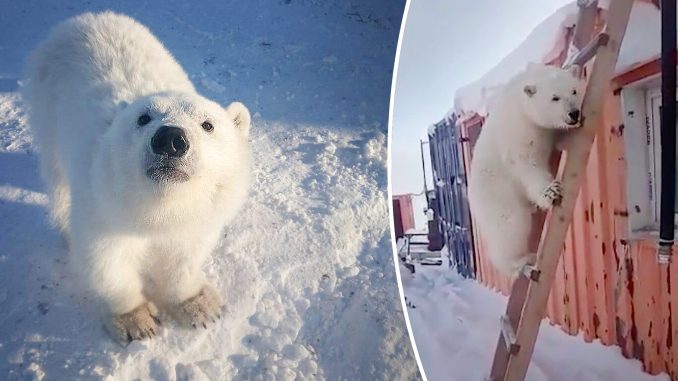 Considered one of the most dangerous animals in the wild, polar bears are typically an animal to be feared, and best seen from afar.
But there are exceptions to every rule.
Found alone on the island of Bolshevik, in the remote Severnaya Zemlya archipelago, a female polar bear cub became very friendly with a team of gold miners who were stationed there for some contract work.
It's believed that her mother had died and, being hungry and too young to hunt, she approached the miners' base, attracted by the scent of their cooking, according to The Siberian Times.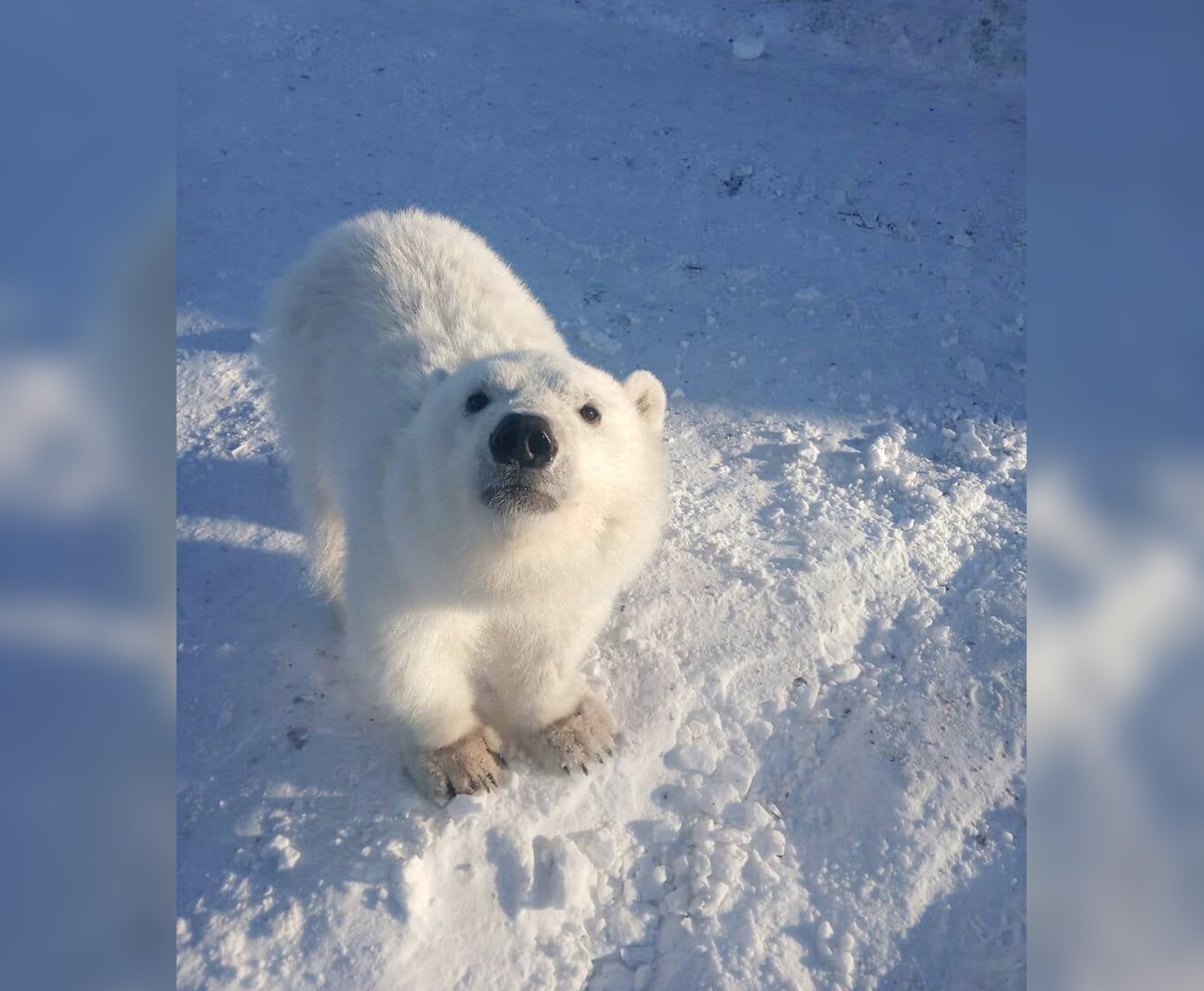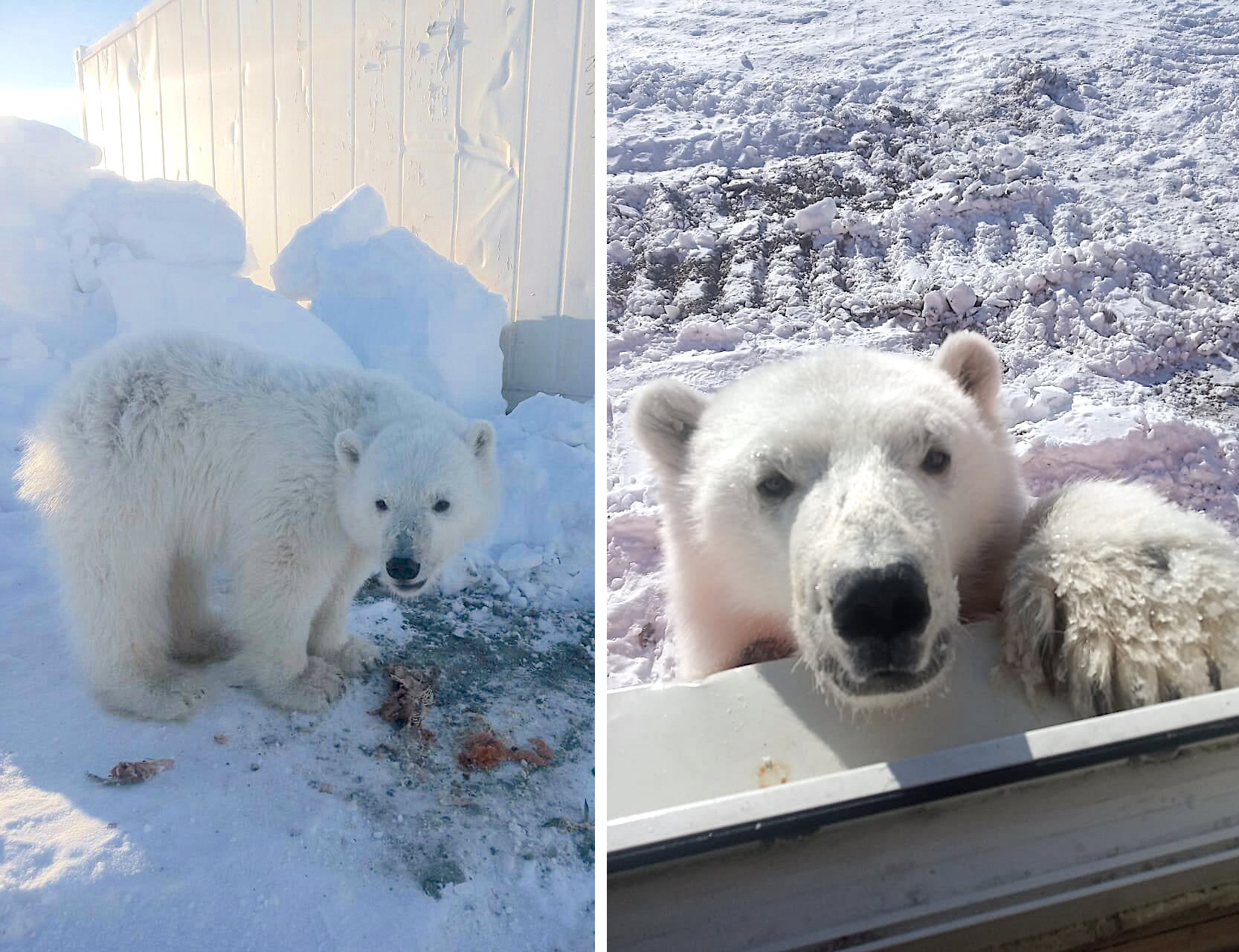 The miners fed the cub and, over the course of several months, she built a bond with them to the point where she began to act more like a domesticated family dog than a polar bear.
The miners captured video footage of their interactions with the cub and some of her adorable antics around the camp. She is seen attempting to climb a ladder braced up against a shelter module and hugging one of the miners—to their delight and amusement.
However, the friendship came to an abrupt end when the miners' contract expired, and the bear was left to fend for herself.
While at the base, they had no means of communication to inform others of the orphaned cub; however, upon their return, they contacted Andrey Gorban, director of Krasnoyarsk Park of Flora and Fauna, on Feb. 4, informing him of the polar bear.
(Courtesy of Andrey Gorban)
'The workers could only get in touch with us at the end of their work stint, as they had no communication link at the base," Gorban told the news outlet. "We were told that the men were leaving back to the mainland, and the cub had stayed there alone."
A Facebook update from Gorban shared photos and footage of the miners' interactions, along with a statement that a helicopter had been sent to rescue the bear—and most importantly, that she had been found.
"Here's the amazing and joyful news," he wrote. "The same teddy bear went to another base, 40 kilometers away. Thin, dirty, but alive!"
Having been fed by humans, however, she could not be released back into to the wild, for she would be unable to hunt and survive on her own. The bear was taken to Moscow Zoo to be quarantined until it is decided where her final home shall be.
Gorban expressed thanks to all who acted "and didn't just talk" in saving the animal's life—despite breaking a few "no feeding" rules.
Share your stories with us at emg.inspired@epochtimes.com, and continue to get your daily dose of inspiration by signing up for the Epoch Inspired newsletter at TheEpochTimes.com/newsletter