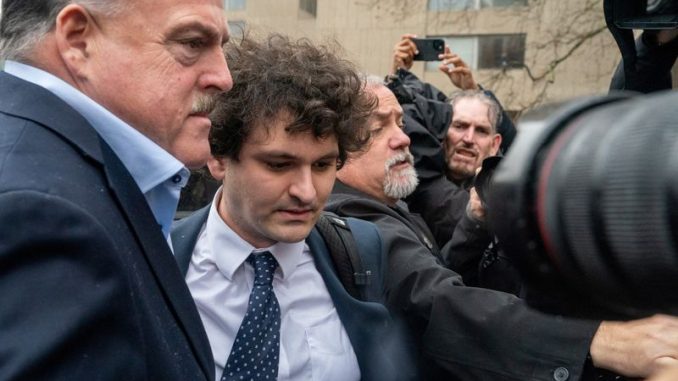 OAN Annyatama Bhowmik
UPDATED 5:53 PM PT – Thursday, January 12, 2023
The 30-year-old former billionaire, Sam Bankman-Fried published a lengthy blog regarding the allegations he is facing on Thursday.
Bankman-Fried denied accusations that he had taken any money and made an effort to justify the failure of FTX, the cryptocurrency platform he co-founded.
Bankman-Fried has been charged with fraud in several criminal and civil cases by the Justice Department and the Securities and Exchange Commission. The charges included engaging in money laundering, conspiracy to commit wire fraud, and conspiracy to misappropriate client cash, purchasing lavish real estate, and donating to U.S. political campaigns.
After being extradited to the United States from the Bahamas last month, where two anonymous individuals posted his $250 million bail bond. Bankman-Fried has been living under house arrest at his parents' Palo Alto residence since his bail was posted.
Bankman-Fried, released a new statement on Thursday to the regulators rather than waiting for the trial to begin.
"I did not steal funds, and I certainly did not stash billions away," he claimed. "Nearly all my assets were and still are utilizable to backstop FTX customers.  I have, for instance, offered to contribute nearly all my personal shares in Robinhood to customers–or 100%, if the Chapter 11 team would honor my D&O legal expense indemnification."
The former billionaire maintains that the business would have been able to pay back all its clients if he had not been "forced" to file for bankruptcy.
"There were numerous potential funding offers–including signed LOIs post chapter 11 filing totaling over $4b," he explained in his blog. "I believe that, had FTX International been given a few weeks, it could likely have utilized its illiquid assets and equity to raise enough financing to make customers substantially whole."
His trial is scheduled to begin on October 2nd, 2023 with Bankman-Fried facing up to 115 years in jail if found guilty.