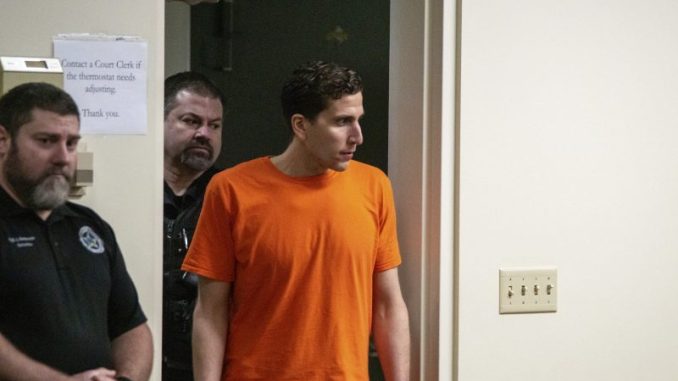 OAN Sophia Flores
UPDATED 3:13 PM PT – Thursday, January 12, 2023
Idaho murder suspect Bryan Kohberger has waived his right to a speedy trial.
Kohberger returned to an Idaho courtroom on Thursday. While there, the 28-year-old and his attorney announced their intent to challenge the charges against him in a preliminary hearing. The hearing will occur in June, almost seven months after the November 13th murders.
During this time, prosecutors will build a case against Kohberger who is facing four counts of first-degree murder and a felony charge for the killings of University of Idaho students Kaylee Goncalves, Madison Mogen, Xana Kernodle and Ethan Chapin.
The affidavit released on January 5th, revealed that detectives were able to link the Ph. D student to the crimes based off of DNA that was discovered at the crime scene. Authorities claim that Kohberger turned off his phone during the time of the murders.  Phone records show that it stopped sending out a signal right before the time that authorities estimated the crime took place. Then the phone had been turned back on showing him exiting the area shortly after the estimated time window.
Authorities announced that one of the roommates, who was originally believed to be on the first floor of the house, was actually in a bedroom located on the second floor. She saw the killer and her description is consistent with Kohberger's physical appearance.
According to the judge's orders, Kohberger will remain in state custody and is being held without bail.
Latah Country Prosecutor Bill Thompson said that this trial will be a new beginning to the investigation. He is urging anyone with any information regarding any of the individuals involved to call the hotline.